Kongsberg buying Rolls-Royce Commercial Marine for $660 million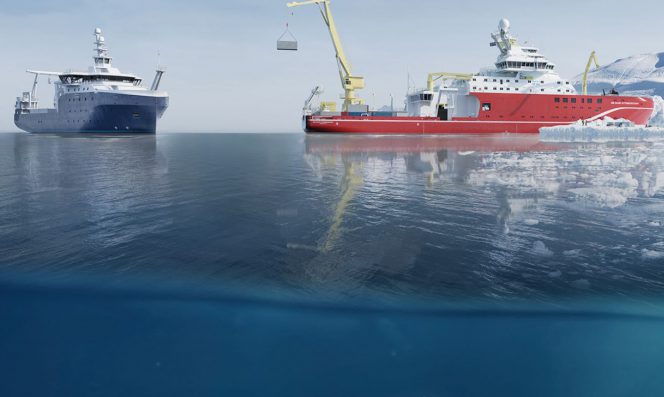 Norway's Kongsberg Group is set to buy Rolls-Royce Commercial Marine for half a billion British pounds, or around $661,4 million.
Kongsberg said it was acquiring "a world-leading technology business within maritime operations," which, on the other hand, has been struggling due to low offshore industry-related activity.
Under the transaction, announced on Friday, Kongsberg will acquire Rolls-Royce Commercial Marine for around 500 million British Pounds.
Rolls Royce said the enterprise value was £500 million, and its net proceeds would be around £350 million to £400 million.
The final purchase price, however, will be determined based on Rolls-Royce Commercial Marine's cash, debt and working capital at the time of completion of the transaction.
Kongsberg on Friday said the combined would have entity equipment and deliveries associated to around 30,000 vessels worldwide.
Rolls-Royce Commercial Marine has approximately 3,600 employees and an annual turnover of NOK 8.9 billion (2017), whilst KONGSBERG has approximately 7,000 employees and a turnover of NOK 14.5 billion (2017).
The Norwegian company also stressed that Rolls-Royce Commercial Marine had experienced considerable reductions in activity levels due to challenging market conditions within the offshore-related activity.
In 2017, the Rolls-Royce Commercial Marine business generated revenue of £817m with an operating loss of £70m
Rolls-Royce said the sale followed a strategic review of its Commercial Marine operations announced in January 2018.
The sale includes propulsion, deck machinery, automation and control, a service network spanning more than 30 countries and ship design capability, which to date has seen around 1,000 ships of Rolls-Royce design delivered to offshore, cargo, passenger and fishing vessel customers.
The main priority going forward for Kongsberg is ensuring profitability, and at the same time being an industry innovation leader.
"The acquisition will also strengthen Norwegian ownership in the world leading Norwegian maritime cluster, whilst the company will have a stronger Nordic and international position," Kongsberg said.
Kongsberg will finance the acquisition of Rolls-Royce Commercial Marine through a combination of new equity and a new bond loan. The purchase price will be paid in cash upon completion of the transaction.
Offshore Energy Today Staff