Video: Kongsberg Buys Rolls-Royce's Commercial Marine Business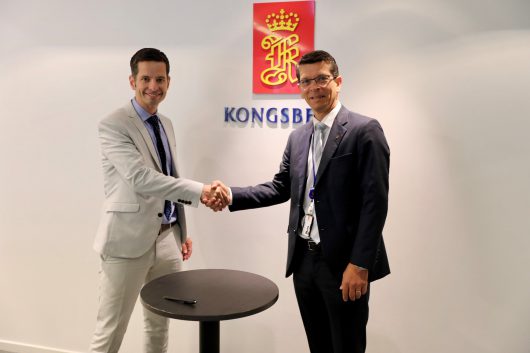 UK-based engineering company Rolls-Royce has found a buyer for its Commercial Marine business and it is Norwegian technology group Kongsberg.
The move was announced in January this year as Rolls-Royce launched further reshuffling of its business structure, switching focus to three core businesses based around Civil Aerospace, Defence and Power Systems.
There were several market rumors on the potential buyers of the business, including those linking Finland-based technology group Wärtsilä to the purchase.
Rolls-Royce and Kongsberg have signed a sale agreement, according to which the value of the enterprise has been set at GBP 500 million (USD 661.6 million) and the net proceeds from the deal will range from GBP 350 million to 400 million.
"The acquisition of Rolls-Royce Commercial Marine makes us a more complete supplier to the maritime industry. The maritime industry is becoming increasingly globalised and is undergoing considerable technological and market driven changes. With this acquisition we will strengthen our strategic position with shipowners, shipyards and other customers and partners, "Geir Håøy, Chief Executive and President of Kongsberg, said.
The sale includes propulsion, deck machinery, automation and control, a service network spanning more than 30 countries and ship design capability. Rolls-Royce's Ship Intelligence activities, which have seen the rapid development of technologies to enable remote and autonomous operation of commercial vessels, are also included.
The transaction does not include Bergen Engines nor Rolls-Royce's Naval Business. Nevertheless, Kongsberg will continue to have access to products from Bergen Engines, which remains part of Rolls-Royce Power Systems.
Commercial Marine has approximately 3,600 employees, with the majority based in the Nordic region. In 2017, the business generated revenue of GBP 817 million with an operating loss of GBP 70 million reflected in the group's financial results.
The transaction has been approved by the boards of both Rolls-Royce and Kongsberg and is expected to close in Q1 2019, subject to clearance from the regulatory authorities.