Kongsberg to deliver $18M worth of equipment for Awilco newbuild
Kongsberg Maritime, Norwegian technology company within the Kongsberg Group, has been selected to deliver systems valued at $18 million to a new Awilco drilling rig.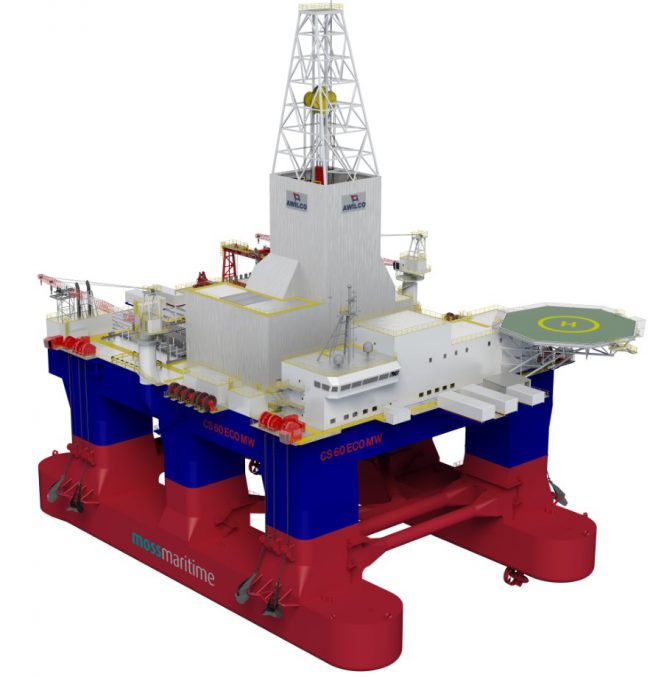 Kongsberg said on Thursday that the global offshore and marine group Keppel Offshore & Marine ordered an extensive and integrated technology set for a new semi-submersible drilling unit.
According to the company, the contract for the rig equipment was valued at around $18 million.
The new rig, ordered by UK-based drilling contractor Awilco Drilling, was designed for harsh environment use. It will be equipped and certified for drilling on the Norwegian Continental Shelf, including the Barents Sea, in water depths up to 5,000 feet.
The Kongsberg technology delivery among others includes dynamic positioning, automation, safety, thruster control, and navigation systems.
Also, real-time data support will be provided by the Kongsberg Information Management System (K-IMS). Kongsberg will also provide a complete electro package including a hybrid electric power system with advanced battery technology.
Awilco Drilling currently operates a fleet of two 3rd-generation harsh-environment mid-water semi-submersible drilling rigs, the WilPhoenix and the WilHunter, built in the 1980s.
The rigs have been extensively refurbished and upgraded by Awilco Drilling since their acquisition in 2010. The two rigs are UK compliant and are predominantly targeted at the UK market.
To remind, Awilco announced in February 2018 that it was looking to expand its fleet with a newbuild rig. The rig will be built by KeppelFELS in Singapore at a price of approximately $425 million.
Following a letter of intent in February, Keppel FELS secured a contract from Awilco the following month. Also, in March, MHWirth was selected by Awilco for the delivery of the drilling equipment package, with options for further three packages.