Large-Scale Salvage Operation of MSC Zoe's Fallen Containers Starts
The large-scale salvage operation of spilled containers from MSC's ultra large containership, MSC Zoe, has officially begun with first vessels heading for the North Sea.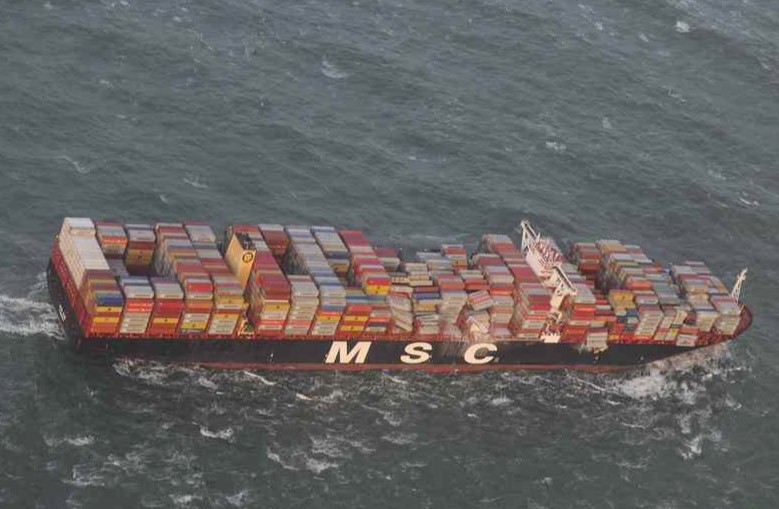 Dutch public works and water management department Rijkswaterstaat said in the latest update that two large salvage vessels and one smaller one would be deployed to the operation.
The first large ship arrived in IJmuiden, a port city located at the mouth of the North Sea Canal, on Thursday morning, January 10, and is expected to go to the area today. The smaller ship is also on the way, according to Rijkswaterstaat.
Under the salvage plan, the priority is to make the Ems river mouth, near the German coast, fully available for shipping. The next step would be recovery of containers from the navigation channel north of the Dutch Wadden Islands. As informed, a second large ship is scheduled to join the operation over the weekend weather permitting.
So far, seven containers have been salvaged, and over 40 are yet to be located.
Meanwhile, sonar-equipped vessels from Dutch maritime authorities and Ardent, the salvage company, hired by MSC, continue searching for the missing containers. Rijkswaterstaat said it was in charge of determining the  priorities under which the salvage of the containers takes place, taking into account ecological and safety factors.
A total of 291 containers were thrown overboard by bad weather from MSC Zoe on January 2, according to the latest deck inspection data.
Overall, relevant authorities and MSC have located 238 containers, with the majority being spread over a length of 23 miles above the Dutch municipalities Terschelling, Schiermonnikoog and east of this line.
Work on collecting the washed up debris from spilled containers across German and Dutch beaches remains underway. A total 1,220 metric tons of debris have been collected since the incident, according to MSC.
World Maritime News Staff