Liebherr: Orion's crane hook broke at 2,600 tonnes; Hook externally supplied
Following the recent crane accident on the installation vessel Orion, the crane supplier Liebherr released some details surrounding the accident, including more specific information on its cause and consequences.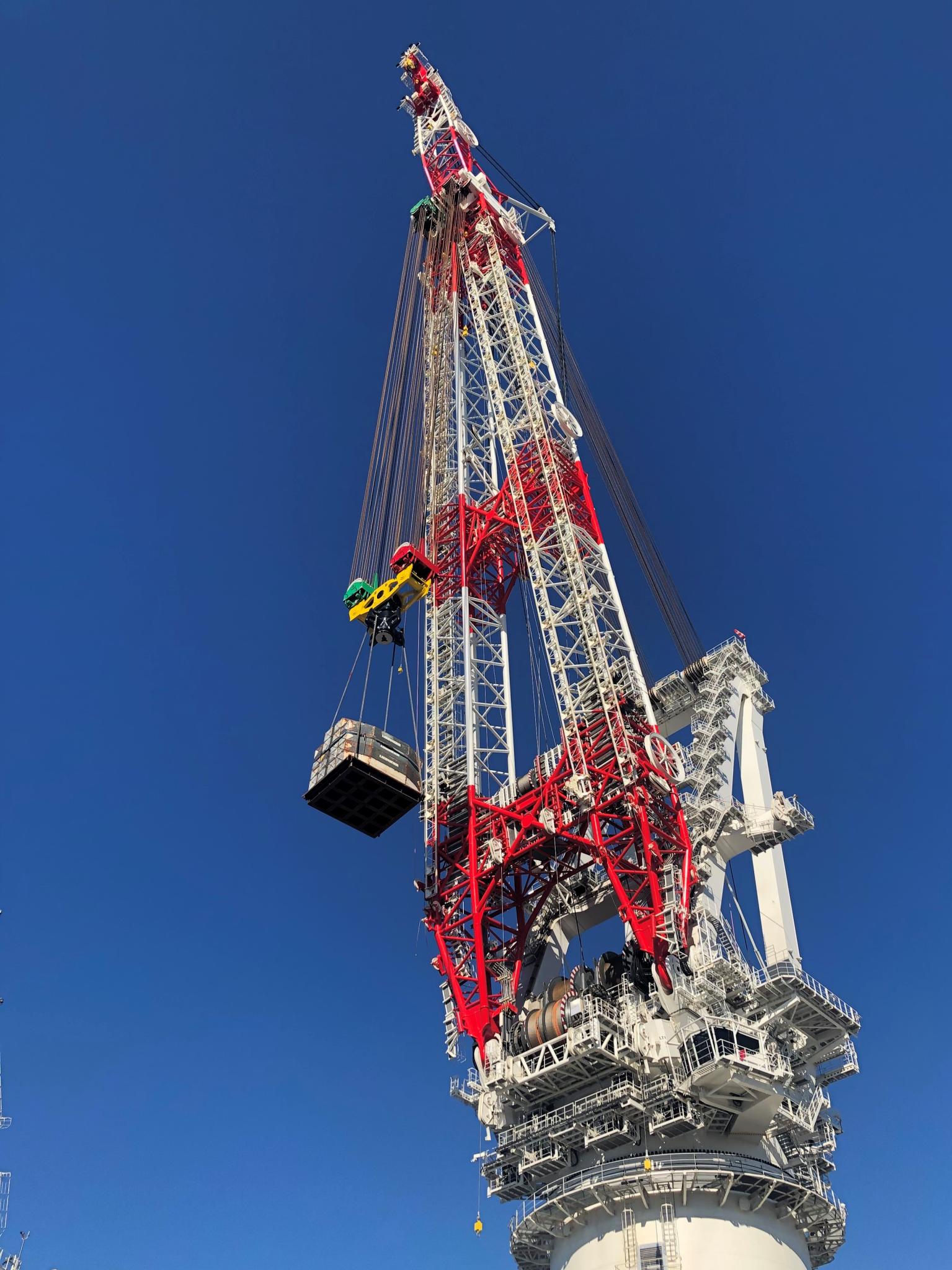 The crane has been undergoing an overload test, which was planned for a load scenario of 5,500 tonnes and the lift to be carried out through the hoisting of a barge. However, the facts gathered in investigations so far indicate that the incident occurred when the crane hook broke at a load of around 2,600 tonnes.
This caused a chain reaction which led to two injured people having to be taken to hospital for treatment and ten people being treated by paramedics on site.
"At this stage in the investigations, the responsible authorities and experts unanimously agree that a broken crane hook was the cause of the accident. The exact reasons as to why the hook did not withstand the load are unclear at this stage of investigations", Liebherr said in a press release from 5 May.
The company said that a design or production error of the crane itself could be excluded since the hook design and manufacture was purchased from an external supplier.
Liebherr reports that the financial consequences of the accident – which also left heavy damage to the crane and damaged the vessel's deck – amount to a high double-digit million figure, according to initial estimates.
As reported earlier, DEME, the soon-to-be owner of the Orion installation vessel, is now looking for another vessel to fulfill its contract for the Moray East offshore wind farm, where the Orion was scheduled to start installing 103 jacket foundations once delivered.
There is no information at this point on when the Orion and its crane are expected to be fixed, and ready for offshore construction work.