Liquid Wind and partners eye ten additional eMethanol facilities by 2027
Swedish electrofuel developer Liquid Wind, through its partnership with Alfa Laval, Carbon Clean, Siemens Energy, and Topsoe, has revealed plans for developing and marketing ten additional eMethanol facilities in the Nordics by 2027.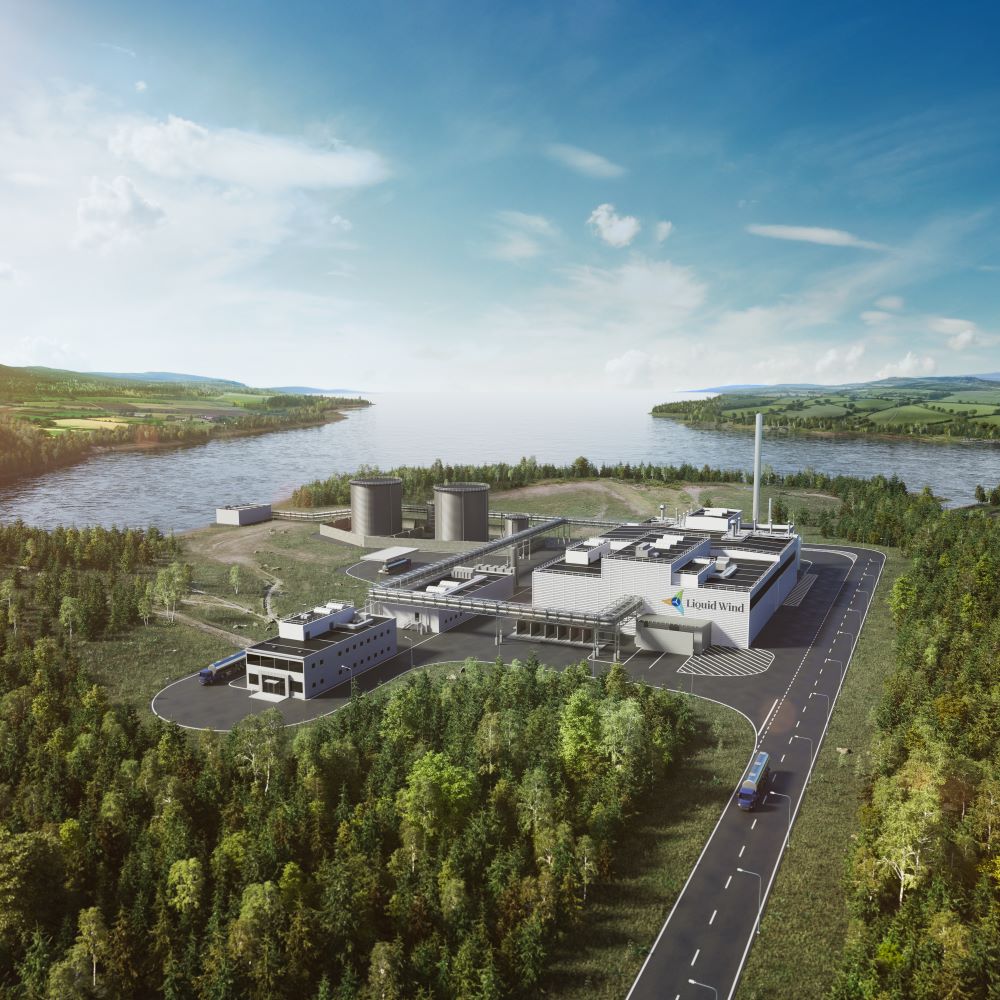 The newly-announced plans build on the partnership that was initially formed in 2020 with the common mission to establish 80 standardized, state-of-the-art 100,000-ton eMethanol units by 2030, which are estimated to reduce CO2 emissions by 14 million tons of CO2 per annum.  
With this latest expansion in its commitment, the partnership will increase production efficiency to further ramp up the design and execution of plants to produce a nominal 100,000 tons of eMethanol per year with the aim to develop and market an additional ten core eMethanol plants (CMP) before the end of 2027.
These units will contribute significantly to the global eMethanol market and a future reduction in emissions in hard-to-abate industries such as global shipping, Liquid Wind said.
Claes Fredriksson, CEO and founder of Liquid Wind, explained: "The collaboration with our "community partners" has been great for several years, having initially started back in 2018 with a few partners. It is exciting to see our joint efforts intensifying, elevating the degree of both our integration and transparency. Since we began in 2018, numerous developments have taken place within Liquid Wind and also in the market. The coming years will be filled with stimulating and exciting value-generating teamwork."  
Eric Klein, Sales Director Europe at Siemens Energy, added: "We want to build on the successful foundation of our partnership on FlagshipONE and amplify it by introducing an improved and further scaled design for the next generation of eMethanol plants."
To remind, Liquid Wind and partners' first electrofuel project FlagshipONE, Europe's first commercial-scale green electrofuel facility with a final investment decision (FID) in place, was acquired by Danish offshore wind developer Ørsted in December 2022. The construction of the facility in Örnsköldsvik, Sweden, began in May 2023.
The second plant, FlagshipTWO, is being developed in Sundsvall with production planned to start at the end of 2025. 
Liquid Wind is also advancing the development of the third facility, FlagshipTHREE, in Umeå. All documents required for an investment decision are planned to be ready in 2024, with an expected production start in 2026.