LNG keeps its crown: Alternative fuel orders show LNG still holding strong
In the ever-evolving landscape of marine fuels, liquefied natural gas (LNG) is firmly holding its position as a formidable choice for the decarbonization of ships despite a recent uptick in the popularity of methanol.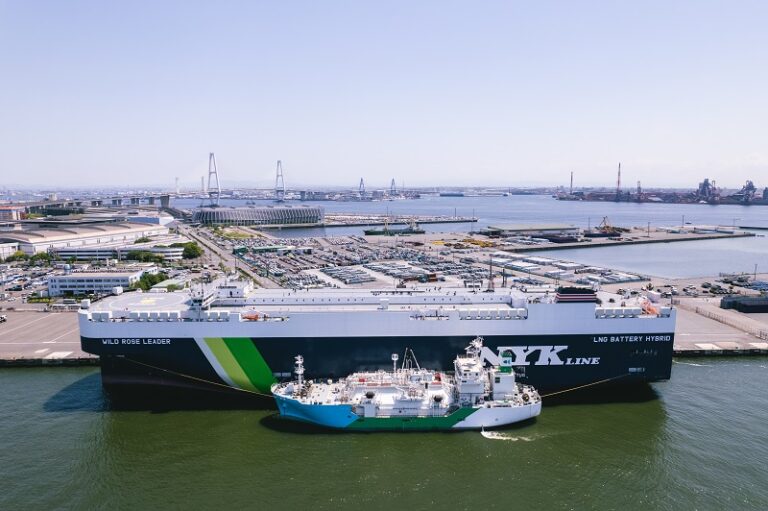 According to the data from a two-month special report from DNV – Maritime's Alternative Fuel Index (AFI) database, in August, a total of 21 new LNG-fueled ships were ordered, marking the second strongest month for LNG bunkering in over a year.
This robust growth continued into September with an additional 8 LNG-fueled ship orders, Martin Christian Wold, DNV's Principal Consultant, said in an update.
After a stellar July, the methanol segment experienced a brief pause in August, with a "net-zero" count. This minor setback was swiftly overcome in September, as the industry bounced back with 12 new orders for methanol-powered ships.
Specifically, CMA CGM has emerged as the buyer of eight methanol-powered 9,200 TEU containerships set to be built by China's Shanghai Waigaoqiao Shipbuilding (SWS), a subsidiary of China State Shipbuilding Corporation (CSSC).
In addition, last month Greek dry bulk shipping company Diana Shipping revealed plans to buy two 81,200 dwt methanol dual-fuel Kamsarmax dry bulk newbuilds.
These vessels, with a purchase price of US$46 million each, will be constructed at Tsuneishi Group (Zhoushan) Shipbuilding Inc. in China, the Chinese base of Japan's Tsunesihi Shipbuilding. The order was signed through Marubeni Corporation, the company's guaranteed nominee.
The Japanese shipbuilder Tsuneishi Shipbuilding has also revealed an order for four methanol-fueled 5,900 TEU containerships. This is the third order for methanol-fueled vessels following the KAMSARMAX AEROLINE and TESS66 AEROLINE, and the first order for a methanol-fueled container carrier.
The momentum seems to be continuing into October, with the latest joining the bandwagon being Unifeeder with a charter for up to four methanol-powered newbuilds.
LNG remains a strong contender in the shipping's decarbonization race due to, among other reasons, strong infrastructure as well as considerable progress made in reducing the occurrence of methane slip onboard ships with new technologies.
In addition, the adoption of LNG comes with an opportunity for a net-zero pathway for shipowners in the future. Namely, existing ships powered by LNG can make a seamless shift to bio-LNG and eLNG (electrified LNG) once these sustainable options become more readily available at scale.
Bio-LNG is produced from renewable sources, such as organic waste and biomass, and it offers a lower carbon footprint compared to conventional LNG. Existing LNG engines and infrastructure can generally accommodate bio-LNG without significant modifications, making it a relatively straightforward transition.
eLNG involves using electricity to power the liquefaction process of LNG, often sourced from renewable energy like wind or solar. Ships powered by LNG can potentially adopt eLNG as a more sustainable option as it becomes more widespread. It's worth noting that eLNG can still utilize existing LNG infrastructure, making it adaptable for existing LNG-powered vessels.
Ammonia, another promising alternative fuel, continues to generate substantial interest within the maritime sector. However, the industry eagerly awaits the final piece of the puzzle, which involves developing engines capable of efficiently utilizing ammonia as a fuel source.
Based on DNV's data, there are currently over 400 LNG-powered and 77 LPG-powered ships in operation. Methanol-powered ships stand at around 25+ ships in operation, predominantly chemical tankers, with the first methanol-powered feeder, Laura Maersk, joining the fleet most recently.
By 2028, this figure is set to reach 978 LNG-powered ships, 199 LPG-powered vessels, and 216 methanol-powered vessels.