Lukoil vice-chairman promoted to chairman role
Russian oil and gas company Lukoil has elected a new chairman of the company's board of directors following the death of its long-time chairman.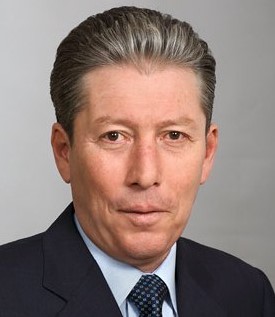 Lukoil said on Thursday that it elected Ravil Maganov, the former vice-chairman of Lukoil, to the position of chairman.
According to information provided on Lukoil's website, Maganov has been the member of the company's board of directors since 1993. He is also a member of the Strategy, Investment, ​and Sustainability​ Committee as well as a member of the Lukoil Management Committee.
Maganov is an honoured worker in the oil and gas industry. He was decorated with four orders and five medals and awarded the Commendation of the Russian Government. He is a laureate of the Russian Government award for science and technology on three occasions.
He succeeds the recently deceased chairman and "founding father" of the Soviet oil industry Valery Isaakovich Grayfer. A curious detail regarding Grayfer is that he is one of the few people who had an oil field named after him while he was still alive.
Lukoil shuffles management
Due to Maganov's election to the chairman role, Vadim Vorbyev, formerly first vice president of the company, was appointed to the role of first executive vice president of Lukoil.
As a result, several others moved up the corporate ladder. Namely, Azat Shamsuarov, the SVP for oil and gas production, was promoted to First vice president while Sergey Kochkurov, the former VP for oilfield services took on Shamsuarov's role.
Also, Igor Zaikin, formerly head of HSE department, was moved to the position of the head of HSE, research, and engineering department.
It is worth noting several recent company news. Earlier this week, Lukoil announced the beginning of drilling operations on several prospects in the Caspian Sea.
One of the prospects in question is the Shirotno-Rakushechnaya prospect, located north of the Grayfer field. Lukoil also started testing the Khazri and Titonskaya features of a new block and is constructing the sixth well at the riser block platform at the Yury Korchagin field.
Last month, Lukoil completed the installation of a jacket for an accommodation platform topside at the V.I. Grayfer field.