Maersk AHTS to Install First Offshore Cleaning System
Danish shipping major A.P. Moller – Maersk is providing marine support to The Ocean Cleanup organisation by installing a pilot clean-up system in the Pacific.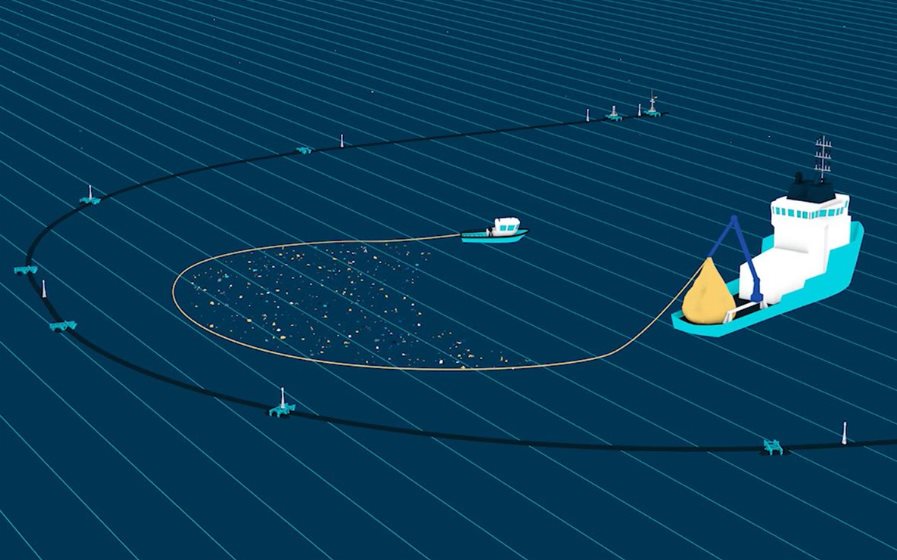 In September 2018, the first offshore cleaning system will be installed by Maersk Supply Service's AHTS vessel, Maersk Launcher, in the Great Pacific Garbage Patch (GPGP), located 1200 nautical miles off the coast of San Francisco.
The Ocean Cleanup, a non-profit organisation, has developed a 600-meter-long floating buoy system with a screen to collect plastic debris for recycling.
The system will be towed at low speed, 250 nautical miles offshore for a sea trial before towage to the installation location at the GPGP. In addition to the towing and installation, Maersk Supply Service will monitor the Cleanup System 001. Total duration of the campaign is expected to be 60 days.
"We are truly proud to be supporting the first installation of The Ocean Cleanup System. Large towing operations have been a part of Maersk Supply Service's work-scope for decades. It is rewarding to see that our marine capabilities can be utilised within new segments, and to support solving the important environmental problem with plastics in the oceans," Steen S. Karstensen, CEO of Maersk Supply Service, said.
The installation of the first clean-up system is partly funded by A.P. Moller – Maersk and DeepGreen. Currently, DeepGreen has Maersk Launcher on charter and has released it to perform the operation for the Ocean Cleanup.
Pleased to announce that @MaerskSupply will soon provide support to @TheOceanCleanup to rid the oceans from #plastic. The world's first initiative of its kind. https://t.co/wIgx2yLqjc #theoceancleanup #oceans #sustainability. https://t.co/X8ZUiRbjqQ pic.twitter.com/PJc9S6OYDG

— Maersk (@Maersk) August 16, 2018
Maersk informed that the total contribution is around USD 2 million in vessel services and equipment which also includes providing transportation of equipment needed for the installation of Cleanup System 001, from the UK and Denmark to San Francisco, as well as providing open top containers for the collected plastic.
The Ocean Cleanup's long-term ambition is to install at least 60 systems to remove 50% of the 80,000 tonnes of plastic in the Great Pacific Garbage Patch within five years.