MAN Diesel & Turbo Rebrands
German provider of engines and turbomachinery MAN Diesel and Turbo has decided to rebrand in line with its new vision for the future.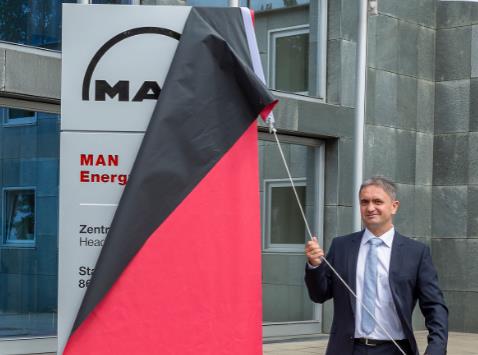 Namely, the company has changed its name into MAN Energy Solutions that embodies a strategic and technological transformation launched in 2017.
Under the new strategy, the company aims to expand its business portfolio with sustainable technologies and solutions in order to make them the main source of revenue by 2030.
To that end, the company has added hybrid, storage and digital service technologies to its product range.
The new strategy is also in line with the Paris Climate Agreement and the global pursuit of a carbon-neutral economy.
"For the first time ever, the international community has set a climate target. We want to play our part in helping to achieve it,"  Uwe Lauber, Chairman of the Board at MAN Energy Solutions, said.
"With our products and services, our activities have a significant impact on the global economy. In shipping, for example, we move more than half of the global stream of goods, while energy generation and industrial production also assume key roles on the path to fulfilling the Paris Agreement."
MAN Energy Solutions said that it sees great potential in power-to-gas technology, which allows energy generated from renewable sources to be converted into synthetic fuels, such as natural gas.
"Using power-to-gas technology, we can produce a number of completely carbon-neutral, synthetic gases that can drastically reduce the CO2 impact of logistics and energy generation when used as fuel," he said.
"The path to decarbonising the maritime economy starts with fuel decarbonisation, especially in container shipping."
"Whether we are talking about a marine-drive system, smart energy networks or efficient industrial-process solutions – converting energy into concrete economic and social benefits lies at the core of our business," said Lauber.
As explained, by rebranding, MAN Energy Solutions is making that focus clear in its company name as well.