MAN D&T ME-GI engines ordered for Pasha Hawaii's LNG containerships
MAN Diesel & Turbo has been contracted to provide the propulsion systems for two LNG-fueled 2,525 TEU containerships being built for Pasha Hawaii.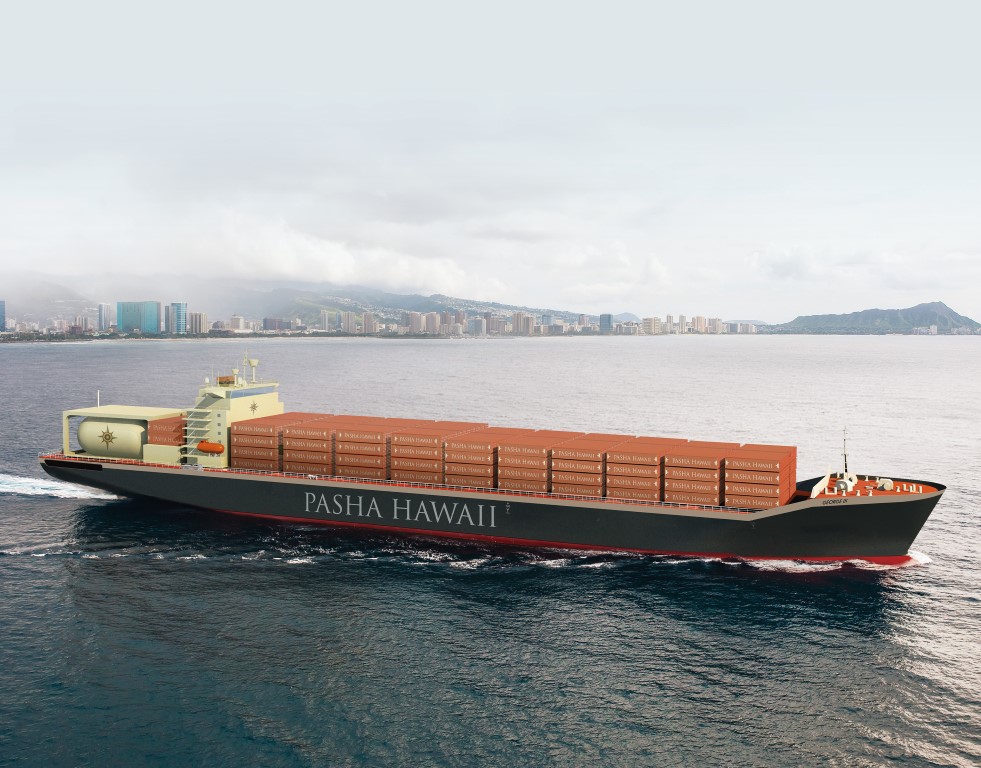 Each system will comprise a ME-GI main engine, three MAN gensets and propeller system, MAN D&T said in a statement.
The vessels will be constructed at the Keppel AmFELS yard in Brownsville, Texas to Keppel's design.
Doosan Engine will build the main engines in Korea, which will meet Tier III emission standards by use of an exhaust gas recirculation system.
Similarly, MAN Diesel & Turbo's Augsburg works will build the auxiliary engines which will meet Tier III with the aid of a selective catalytic reduction system, the statement reads.
Engine delivery is scheduled for 2019 with the two vessels, respectively, due for launch in the first and the third quarter of 2020.
The Honolulu-based Pasha Hawaii said that the new vessels joining its fleet will have a sailing speed of 23.0 knots and the new vessels will operate fully on LNG from day one in service.