Marathon Oil adds former Select Energy CEO to board of directors
Houston-based oil and gas company Marathon Oil Corporation has made a new addition to the company's board of directors.
Marathon said on Wednesday that Holli C. Ladhani was elected to the company's board of directors, effective 31 March 2021.
Chairman, president, and CEO of Marathon Oil Lee Tillman said: "We are pleased to welcome Holli to Marathon Oil's board of directors. We believe Holli's leadership track record, strong financial background, and energy industry experience is a great complement to the skills of our board of directors.
"Her valuable insight and perspective will enhance our ability to execute on our strategy to deliver strong corporate returns and sustainable free cash flow".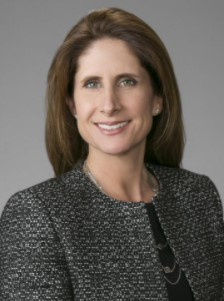 The company added that Ladhani would serve on its committee for Audit and Finance as well as on the Health, Environmental, Safety, and Corporate Responsibility Committee.
Ladhani previously served as president and CEO of Select Energy, a provider of end-to-end water management solutions for energy producers through January 2021.
Before its merger with Select Energy, Ladhani served as chairman, president, and CEO of Rockwater Energy Solutions since February 2017 and CEO since June 2015. She held various positions at Rockwater since its formation in 2011, including executive vice president of chemical technologies and as CFO.
Before joining Rockwater, she served as the executive vice president and CFO of Dynegy Inc. and held various other leadership positions within the company. Also, Ladhani held positions of increasing responsibility at PricewaterhouseCoopers.
In recent company news, Marathon Oil established a quantitative GHG intensity target for 2021, representing a reduction of more than 30 per cent relative to 2019, which has been added to Marathon's executive compensation scorecard.
Last month, Marathon laid off around 100 employees in the U.S. or around five per cent of its total workforce. The lay-off of the workers came only two weeks after the oil and gas producer cut salaries of top executives and board members by 25 per cent.