Masdar, PLN NP shake hands to triple the size of ASEAN's largest floating solar plant
UAE's Masdar has signed the agreement with PLN Nusantara Power (PLN NP) for a 500MW expansion of Cirata floating solar plant in Indonesia – which is set to become the largest floating solar plant in the Association of Southeast Asian Nations (ASEAN).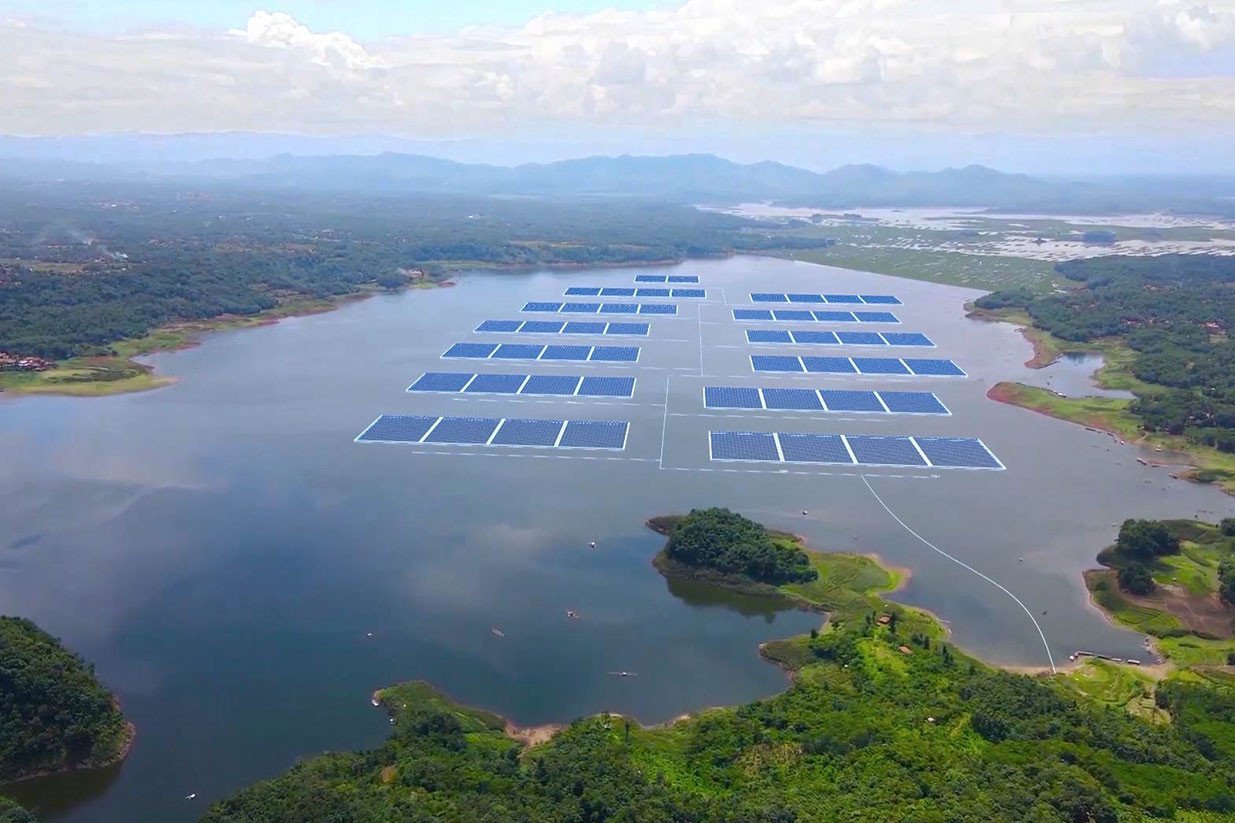 Abu Dhabi Future Energy Company (Masdar), the United Arab Emirate's clean energy powerhouse, will in a joint venture with PLN NP, a subsidiary of Indonesia's state electricity company PT PLN (Persero), expand the 145MW Cirata floating solar plant in Indonesia to triple its capacity, adding up to 500MW.
The initial 145MW phase of the innovative floating solar project, located in the picturesque Cirata reservoir in West Java, is expected to come online later in 2023.
A recent regulatory development from the Ministry of Public Works and Housing in Indonesia now allows up to 20% of water coverage for renewable energy uses which will open up the Cirata expansion to additional capacity as part of the Phase II of the project.
Suhail Al Mazrouei, UAE minister of energy and infrastructure, said: "The UAE and Indonesia share a common vision of achieving sustainable development and realize that renewables are at the heart of this vision. I am pleased to see that this partnership has been taken to the next level. Such partnerships feed into our priorities for COP28, where the energy transition will be front and center with a concerted push to triple renewable energy capacity by 2030."
Mohamed Jameel Al Ramahi, Masdar's CEO, added: "Masdar, the UAE and Indonesia are pushing the boundaries of innovation with the Cirata floating solar photovoltaic project, already the largest in the region at 145MW – and set to grow by an impressive additional 500MW as part of Phase II. Within the key strategic markets of Southeast Asia and Indonesia, Masdar is building on our productive partnership with PLN group to grow renewable energy capacity and support Indonesia's ambitious net-zero objectives ahead of COP28 and beyond."
Indonesia is a key strategic market in Southeast Asia for Masdar with an expanding portfolio of interests.
Indonesia has plans to increase its renewable energy mix and has pledged to reach net-zero emissions by 2060 or sooner. The Southeast Asian nation has committed to a 29% reduction in greenhouse gas (GHG) emissions by 2030, or a 41% reduction with international support.
Ahead of COP28 to be hosted in the UAE later this year, the memorandum of understanding (MoU) expansion agreement demonstrates the UAE's commitment to supporting countries around the world with their decarbonization plans for a cleaner, greener future.
Scaling up renewables could save Indonesia, the largest energy user in the ASEAN region, as much as $51.7 billion per year when the impacts on air pollution and climate change are included, according to the International Renewable Energy Agency (IRENA).
Subscribe and follow
Offshore Energy – Marine Energy LinkedIn