Massive land reclamation project completed in Singapore
The Maritime and Port Authority Singapore (MPA) yesterday celebrated a major achievement with the completion of reclamation works for Phase 1 of the Tuas Port Project.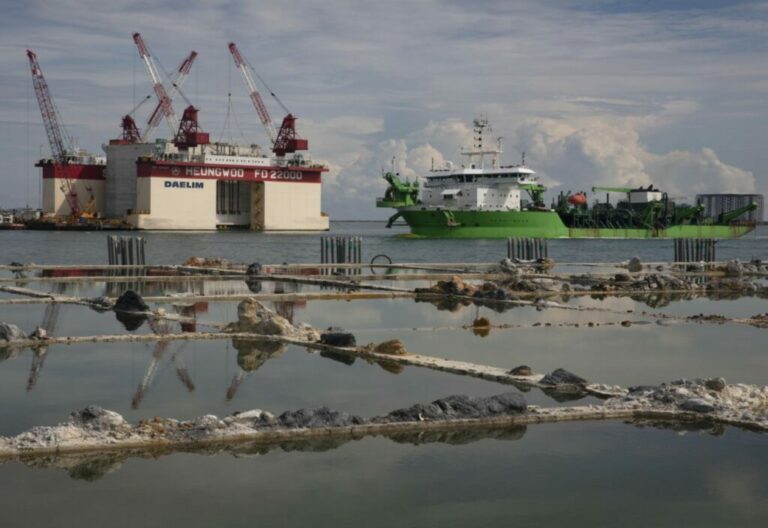 MPA celebrated this milestone at a hybrid event that coincided with its 25th anniversary celebrations.
The Tuas Terminal Project, of which Phase 1 is a crucial milestone, will ensure that Singapore's leading global hub port continues to have sufficient capacity to meet industry demand in the long term.
The multi-billion-dollar Phase 1, which began in 2015, was completed by a joint venture comprising of Dredging International Asia Pacific Pte. Ltd. (DEME's subsidiary for the South East Asia region) and Daelim Industrial Co. Ltd.
This massive project entailed the construction of a new port terminal with over 20 deep-water berths, representing a total capacity of 20 million twenty-foot equivalent units (TEU) per annum. It involved the erection of an 8.6 km quay wall including its foundation, dredging of the fairway and basins, as well as the reclamation of 294 ha of new land.
To achieve this, the contractors had to use more than 80 million m³ of reclamation fill which was mainly comprised of dredged materials, excavated materials from other land-based projects and sand imported from distant sources.
Comprising of over two hundred caissons – with each weighing about 15,000 tonnes – the quay wall was fabricated at a temporary yard on site and transported using a 20,000-tonne floating dock vessel.
Some of DEME's most powerful rock cutter suction dredgers (CSDs) and a fleet of trailer suction dredgers (TSHDs) were deployed for land reclamation and dredging works. A limited part of the dredging works involved rock which had to be blasted using a specialised pontoon before being brought ashore. After being brought ashore, the rock was crushed and reused as fill in the reclamation.
The Tuas Next-Generation Port project, being developed in four phases, will have a price tag of over $20 billion. Construction work on the second phase is already underway having begun in July 2019.
Phase 2 of the project was won by joint venture of Penta-Ocean Construction Co. Ltd/Hyundai Engineering & Construction Co. Ltd/Boskalis International BV (PHB).
All container operations in Singapore will be consolidated at Tuas Terminal by the 2040s after which the port will be able to handle up to 65 million TEUs annually.