Mawani, Bahri to set up integrated logistics park at Jeddah port
The Saudi Ports Authority (Mawani) has entered into a long-term agreement with the national shipping carrier Bahri to build and operate an integrated logistics park at the Jeddah Islamic Port.
Under the deal, the parties will set up a 95,436 square metres logistics zone that will provide storage and handling services for all types of inbound and outbound shipping containers owned by Bahri and other entities.
It will be capable of storing reefer, insulated and dry containers with services like container maintenance and repair, container cleaning, bonded storage and haulage, the partners informed.
Once built, the operations at the facility will be managed by Bahri for a period of 20 years.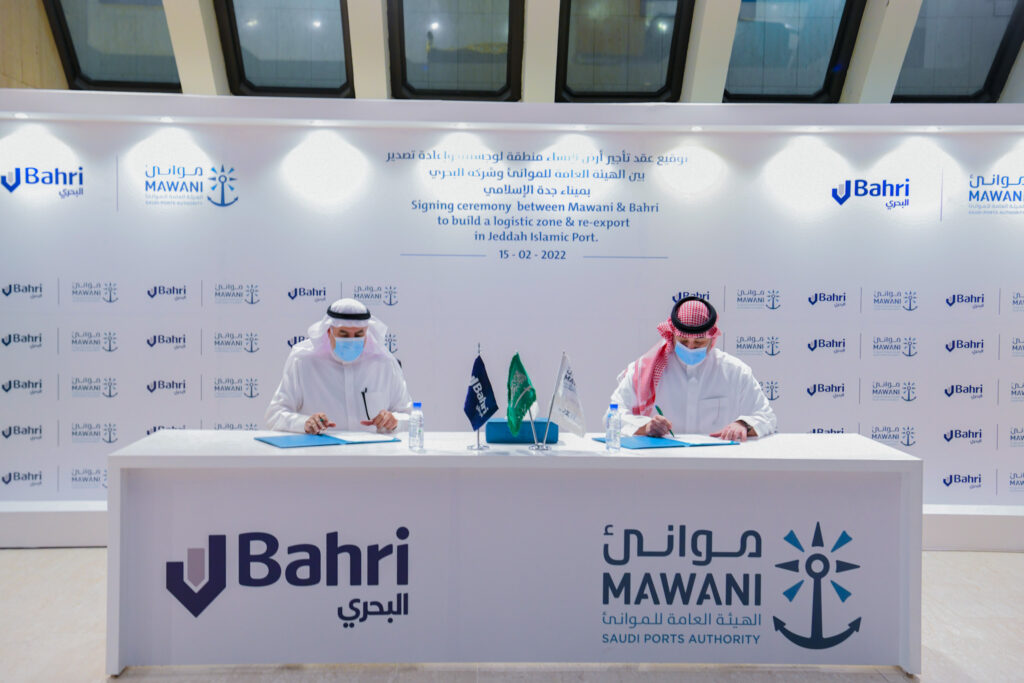 President of Mawani, Omar Talal Hariri, noted that the project is in line with Saudi Vision 2030 and forms a core part of the initiative to achieve the objectives of the National Transportation and Logistics Strategy (NTLS) "which envisions setting up similar logistics zones within and beyond Saudi ports to empower the Kingdom's bid to become a global logistics hub as well as provide world-class logistics services to accelerate economic development."
Bahri sees the deal as a boost to its partnership with Mawani in the pursuit of developing the country's logistics services and consolidating its stature as a global hub that links three continents.
"Leveraging Jeddah Islamic Port's strategic location, this agreement will further expand Bahri's import, transport, distribution, and storage capabilities and help the company raise the level of its services according to international standards. We constantly strive to be a responsible business that builds sustainable capabilities and offers solutions that meet the exact needs of our partners", said Abdullah Aldubaikhi, CEO of Bahri.
To remind, in November 2021, Mawani also signed a deal with Maersk Saudi Arabia to establish an integrated logistics park at the Jeddah Islamic Port, set to be the company's largest in the Middle East, with the aim of enhancing the port's operational capabilities and value-added services.
Maersk plans to make the 205,000-square metre centre carbon-neutral eventually with an investment of $136 million over the period of 25 years.
Meanwhile, Mawani is working with DP World on the expansion and modernization of the South Container Terminal at Jeddah Islamic Port. The revamp of the facility aligns with Saudi Arabia's strategy to develop ports infrastructure to unlock the Kingdom's maritime logistics and transportation potential.
Follow Offshore Energy's Green Marine on social media: