McDermott lands pipeline project work with Petrobras
McDermott has been awarded a large contract award by Petrobras for a natural gas pipeline project in support of the client's Santos basin pre-salt field program in Brazil.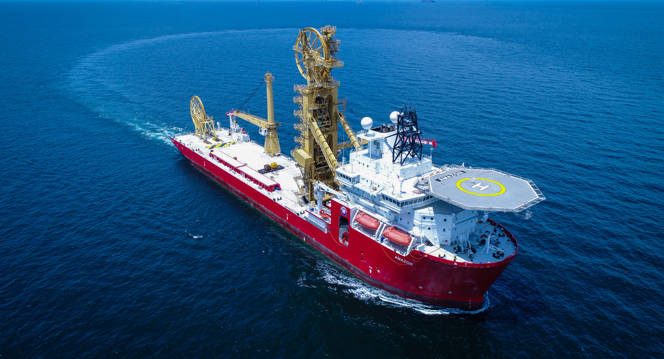 McDermott defines a large contract as between $50 million and $250 million. The contract covers the implementation of the ultra-shallow segment of the new Rota 3 gas export pipeline.
McDermott said on Thursday that the scope of work includes design and detailed engineering, procurement, construction and installation of six miles (10 kilometers) of a 24-inch rigid concrete coated pipeline from the already installed shallow water segment of this new pipeline system to the shore, including a horizontal directional drill, tie-in spools and pre-commissioning of the six mile (10 kilometers) pipeline.
Overall project management and engineering will be performed by McDermott's team in Rio de Janeiro, with support from the Houston team, McDermott said.
"Rota 3 is a major pre-salt development area that is important to the future of oil and gas production for Brazil," said Richard Heo, McDermott's Senior Vice President for North, Central and South America.
"McDermott has the local and global expertise, capabilities and assets to support operations in pre-salt environments – particularly with the delivery of our previously announced J-Lay configuration modification to our Amazon vessel. Our office in Rio will execute this near-term project utilizing expertise they have previously demonstrated in a series of recent EPCI projects successfully completed in-country for Petrobras and other operators."
Rota 3 is a 220 mile (355-kilometer) rigid pipeline project by Petrobras that is part of the company's Santos Basin pre-salt gas offloading and transportation system. The project is split into three subsea segments and one onshore segment.
McDermott has been awarded the third subsea segment: an ultra-shallow pipelay connecting the shallow segment to the onshore segment at Maricá City, 62 miles (100 kilometers) north of Rio de Janeiro.
In related news, McDermott reviewed its portfolio as part of the integration process resulting from its combination with CB&I earlier this year and decided to divest two of its businesses and use the proceeds to reduce debt.
As a result of the review, McDermott will find buyers for its storage tank business and its U.S. pipe fabrication business.
Related news
List of related news articles