MDL Delivers for TechnipFMC
Maritime Developments' horizontal flex-lay spread has completed a flexible installation in the Norwegian North Sea for TechnipFMC – having returned to the field for the next phase of its development.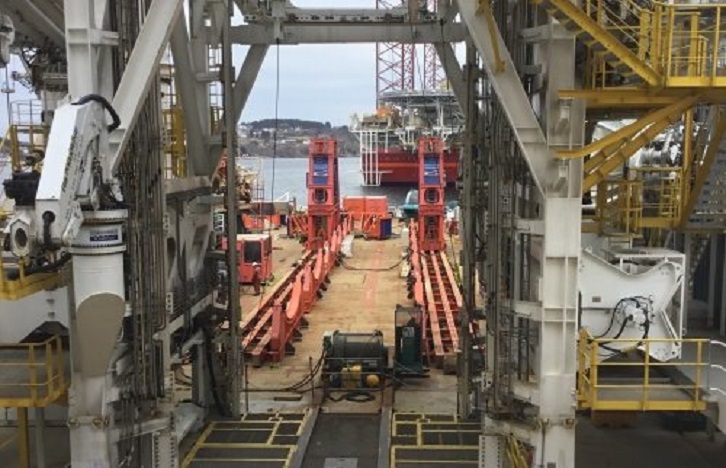 Consisting of the MDL third-generation 350Te RDS and the company's patented 50Te pipelay tensioner, the spread was used to install flowlines off 19 reels in the Norwegian gas field – in addition to the 12 reels of product previously installed in 2017.
This was the second mission completed for TechnipFMC in the basin, and followed a mixed SURF and steel pipe installation across two Norwegian fields in autumn last year, using the same flex-lay spread.
Mark Underhill, TechnipFMC Project Manager, said: "With the majority of our Norwegian Client's 2018 scope being production critical, the safe and efficient lay of the new products would be key to delivering the swift reinstatement and startup needed to call the project a success.
"MDL, with their high quality equipment and great offshore team were once again the right choice for TechnipFMC, delivering a superb service leading to the lay campaign being completed ahead of schedule."
Dave Gardiner, BD & commercial manager at MDL, said: "It was fantastic to be selected again by TechnipFMC for this job as this demonstrates that our client was happy with our performance on the first project.
"The challenge this time was a 4-reel setup on a tight vessel deck. We were able to achieve this with our 350Te reel drive system – narrower than most alternative RDS on the rental market at only circa 10m wide. Having 4 reels on deck saved our client unnecessary interim mobilisation for additional reel change outs.
"For this project, we provided the MDL integrated track and cradle system, which again saved the client substantial mission-critical time, as there was no requirement for changing cradles on deck or additional sea fastening."