META team gets project delivery boost
Marine Energy Test Area (META), a Welsh national marine energy test centre, has welcomed Tom Hill as its new project delivery manager.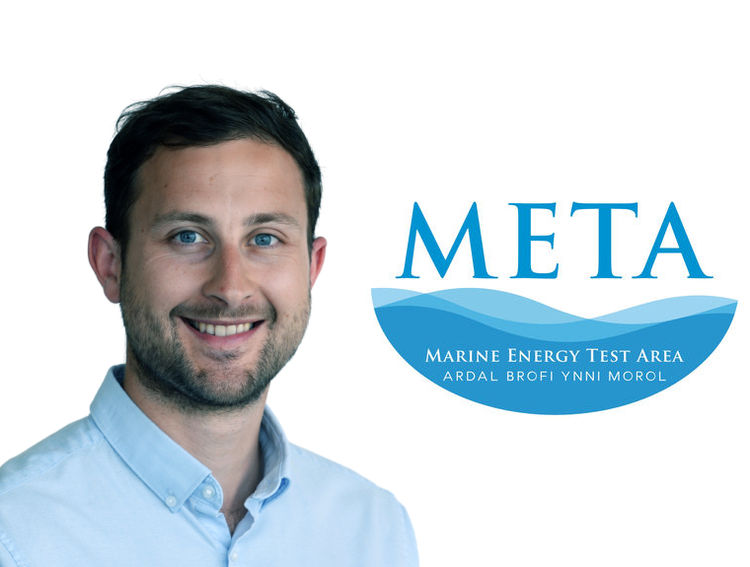 Hill was previously marine operations lead at Bombora Wave Power and brings a wealth of experience from a range of marine sectors to META.
In his role as META project delivery manager, Hill will oversee the ongoing development and delivery of the project including managing the leasing and consenting processes, liaising with the operations team, procuring equipment and engaging legal and technical support to ensure the effective and efficient delivery of the META project.
Hill brings with him knowledge of offshore operations from seven years as a hydrographic surveyor together with a proficient project management skills from his time at Bombora.
"The new post makes a great addition to the META team in Wales and will boost META's capacity as a fully operational test centre, complementing the current UK test centre network", the centre said.
META offers technology developers access to pre-consented test sites to reduce the time, cost and risks associated with site development and consenting.
The META sites offer a range of conditions that cater for a variety of testing scenarios, including component, sub-assembly, and scale and full-scale device testing.
The facility allows developers to get equipment in the water quickly to progress innovative technology to commercialisation.
The META quayside and open water sites are now operational and will operate for the next 15 years to support growth in this sector.
To remind, META recently signed a lease with The Crown Estate, launching the opening of its open water test sites.
The signing of a full lease made it possible for wave and tidal energy testing to take place in more energetic sites on Pembrokeshire's south coast.
The seabed rights were granted to Pembrokeshire Coastal Forum, the legal entity behind META, for the operation of three marine energy test sites in and around the Milford Haven Waterway.
The test sites, offering moderate to high energy areas for operational 'real-sea' testing, include Warrior Way tidal site; Dale Roads wave test site; and East Pickard Bay wave and floating offshore wind component test site.