Meyer Turku starts assembly of Costa Cruises LNG-powered liner
Costa Cruises, the Italian brand of Carnival Corporation, held the coin ceremony for Costa Smeralda cruise ship that will be fully powered by liquefied natural gas (LNG), at the Meyer shipyard in Turku.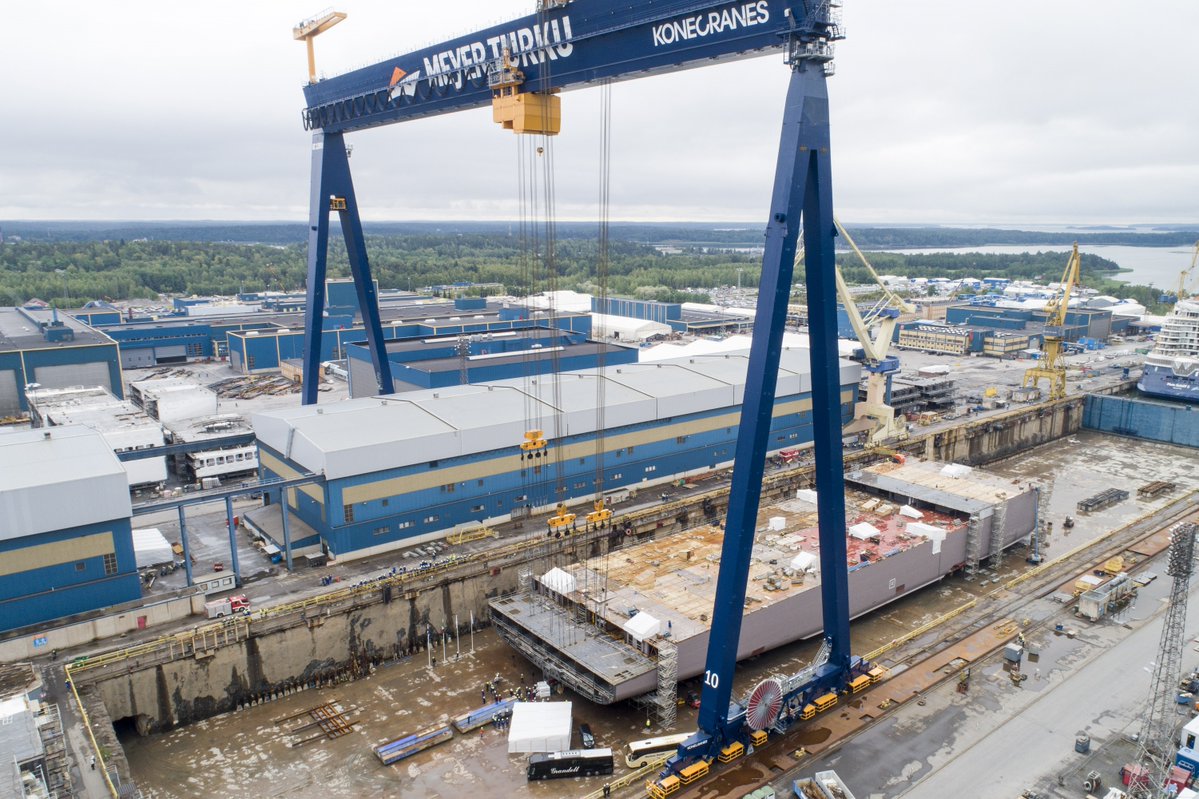 It will be the first fully LNG-powered cruise ship, while in port and at sea, when it enters service in 2019, Carnival Corporation said in a statement.
During the ceremony, some commemorative coins were positioned along the keel of the ship as a symbol of good fortune for members of the crew, passengers and future voyages.
"The coin ceremony marks the beginning of the hull assembly for the ship," said CEO of Meyer Turku Jan Meyer.
With a gross tonnage of over 180,000 tons, Costa Smeralda will offer over 2,600 rooms and will enter service in October 2019. Delivery of a second vessel, the sister ship of Costa Smeralda, also built by Meyer-Turku, is expected in 2021.
Costa Smeralda's début is expected on October 20, 2019, with a 15-day maiden cruise from Hamburg to Savona.
The Costa Smeralda christening ceremony will be held in Savona on November 3, 2019. The six-day inaugural cruise will depart from Savona on November 4, 2019, and sail to Barcelona, Marseilles and Civitavecchia (Rome).
Costa Smeralda will then continue to sail around the Western Mediterranean until April 2020.