Meyer Turku Starts Hull Assembly for Costa Cruises' New Ship
Finland-based shipbuilder Meyer Turku marked the beginning of the hull assembly for Costa Cruises' new ship, Costa Smeralda.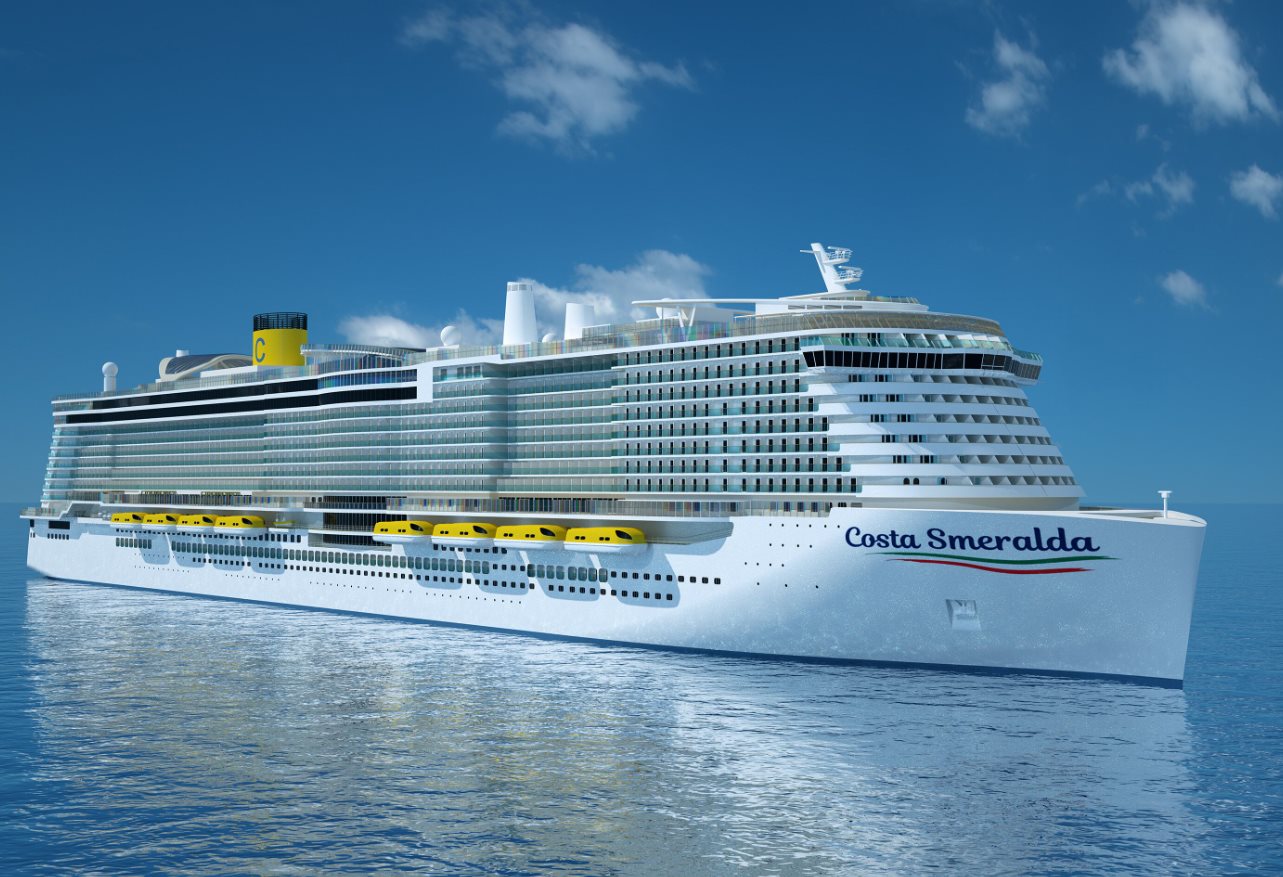 The shipbuilder held a coin ceremony for the 180,000 gross ton ship, the largest one being built by Meyer Turku in ten years. After this the ship will start to take form in the dry dock of Meyer Turku.
Costa Smeralda will start operation in October 2019. The first planned cruise will start from Hamburg and the ship will from there sail via Hamburg, Rotterdam, Lisbon, Barcelona and Marseilles to Savona, Italy, where a naming ceremony will be held.
The cruise ship will then continue to sail around the Western Mediterranean until April 2020.
Costa Smeralda is part of an important effort of Costa's mother company, Carnival Corp, to bring the world's first LNG powered cruise ships into operation. Meyer Turku has worked together with sister shipyard Meyer Werft, Papenburg to create the LNG propulsion plant for the vessel.
A sister ship to Costa Smeralda will be delivered from Turku in 2021.
"We are particularly excited to be celebrating this symbolic moment for our new ship. Costa Smeralda represents a real innovation for the international market and an important step toward setting new standards for the entire sector," Michael Thamm, CEO of the Costa Group and Carnival Asia, said.
At the coin ceremony there was already a large part of the ship lying at the dry dock as a 140-meter-long floating engine room unit (FERU) was towed to Turku earlier last week from Meyer's Neptun Werft, Germany.
"The floating engine room unit is part of our group strategy where we try to find synergies between the three shipyards. Building these at Neptun Werft also eases the ramp up of Meyer Turku and is a showcase of the good collaboration we have among our shipyards," Jan Meyer, CEO of Meyer Turku, said.