MHI-MME's engine turbochargers for 4 NYK Line LNG-fueled vessels
Mitsubishi Heavy Industries Marine Machinery & Engine (MHI-MME) will deliver its turbochargers for the main engines of four NYK Line LNG-fueled pure car and truck carriers (PCTC).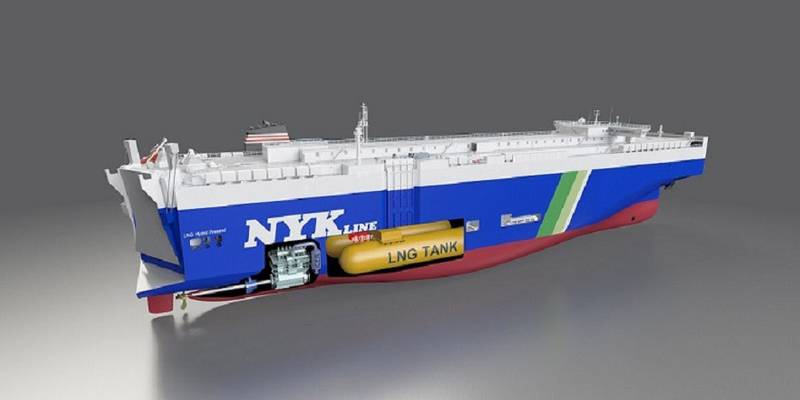 China Merchants Jinling Shipyard (Nanjing) is constructing the PCTCs for the Japanese shipping major NYK Line.
MHI-MME will provide its MET71MB turbochargers for the ships' main engines. They will feature the Winterthur Gas & Diesel (WinGD) 7X62DF2.1 low-pressure dual-fuel engines by CSSC-MES Diesel (CMD). This is the first engine in the world that includes X-DF2.0 technology with iCER (Intelligent Control by Exhaust Recycling).
The subsidiary of Mitsubishi Heavy Industries said it developed a turbocharger for iCER that can deal with the liquid droplets and fuel residue that may come in from the intake side.
CMD will receive the turbocharger from December 2021.
MHI says it will also contribute with turbochargers that can respond to fuel conversion and meet advances in engine technology. Thus, it serves the construction of these vessels which feature a small environmental footprint.
Moreover, these four vessels will be ready for delivery from 2022 to 2023. They will be assigned to transport vehicles mainly to and from Europe and/or to the Middle East.