Minesto flies first Dragon Class tidal energy kite in Faroe Islands
Swedish marine energy company Minesto has successfully completed the first week of commissioning of its new Dragon 4 tidal power plant in Vestmanna, Faroe Islands.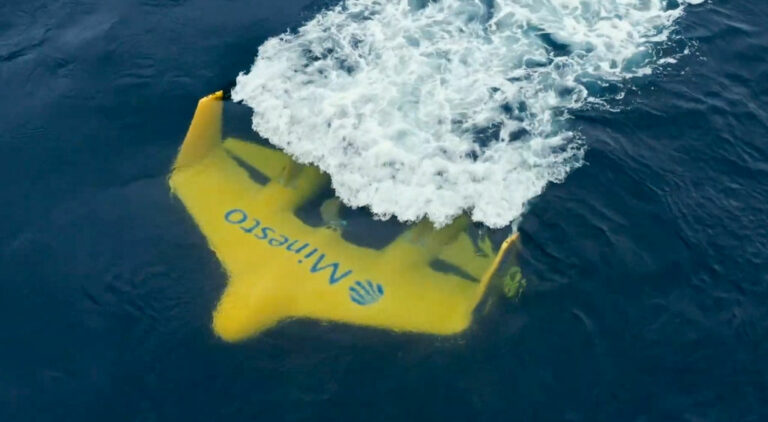 According to Minesto, it has achieved satisfactory electricity production and verified all core functionality with the new Dragon 4 tidal power plant.
The kite has generated first electricity to grid right 'out of the box', and the commissioning plan has been executed as planned.
Martin Edlund, CEO of Minesto, said: "We are very pleased to announce that the first week of commissioning of Dragon 4 has been successfully completed. Every aspect of the project has been fulfilled according to plan and electricity has been successfully generated."
Bernt Erik Westre, chief technology officer at Minesto, added: "We started electricity production the same day we launched the Dragon 4, after having completed all necessary pre-flight function verification on the first tide after installation. The Dragon 4 has a lot to offer, and we are now moving into a phase where we will fine-tune the control system settings to maximize the power output."
Following its decision to strengthen the focus of its operations on Faroe Islands for its Dragon Class tidal energy converters in order to mitigate expected supply chain delays at other development sites, Minesto outlined a detailed plan for large-scale build-out of tidal energy arrays in the Faroe Islands that will help bring the island country closer to 100% renewable energy.
The large-scale build-out plan sets out a stepwise installation of tidal kite arrays, each with 20-40MW installed capacity, at four verified locations.
In addition to Minesto's existing grid-connected site in Vestmannasund, the company has pointed out Hestfjord, Leirviksfjord, Skopunarfjord and Svinoyarfjord as ideal for tidal energy arrays.
With a total capacity of 120MW tidal energy, generating an estimated 350GWh per year, the arrays would supply 40% of the Faroe Islands' growing electricity consumption, Minesto informed.
The first step, however, will be the expansion of the existing grid-connected site in Vestmannasund, and the creation of a mini array with three systems at a total installed capacity of 1.4MW.
---
Register for Offshore Energy Exhibition & Conference:
---