Minesto goes on Swedish trade tour in Taiwan

Marine energy developer Minesto has joined Swedish multinational companies on a trip to Taiwan as part of a trade delegation led by Stina Billinger, State Secretary at the Ministry of Enterprise and Innovation of Sweden.
Minesto participated in a Swedish trade delegation led visiting Taiwan for the 34th Taiwan-Sweden Joint Business Council (JBC) Meeting in Taipei.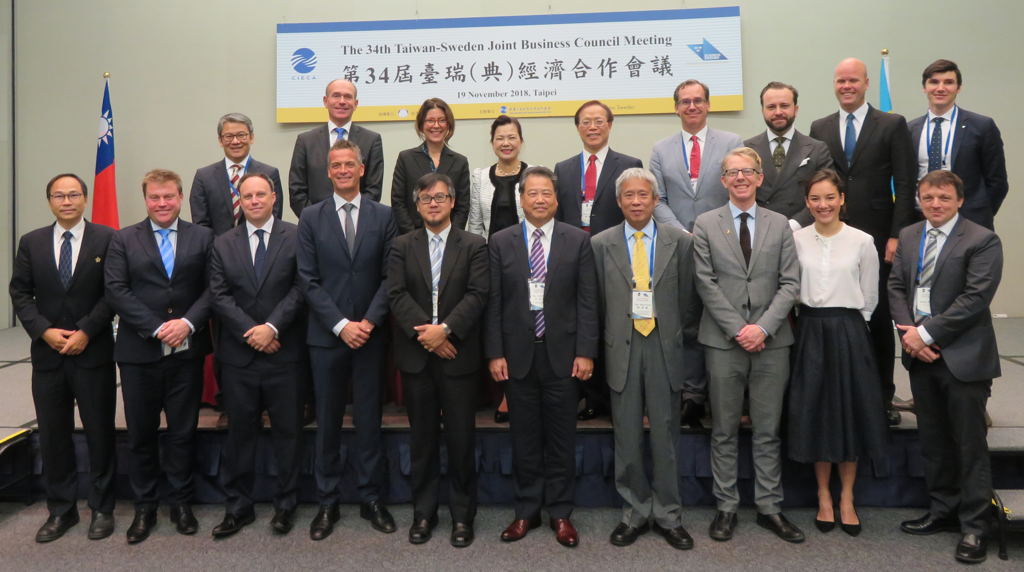 Minesto, represented by the company's CEO, Martin Edlund, took part in high-level conversations relating to Smart Cities & Sustainable Societies together with representatives of Volvo, Ericsson and AstraZeneca.
Martin Edlund also had the opportunity to present Minesto and its unique product to key public stakeholders and industrial actors in attendance.
"We were very pleased to be part of the trade delegation and to represent the Swedish industrial sector in conversations related to the Swedish agenda in East Asia. Innovative companies like Minesto, that brings high-value-added business models and drive sustainable development, can utilize vast business opportunities in the region", said Edlund.
With Taiwan aiming for 20% renewable energy generation by 2025, green energy was a key focus area at the JBC Meeting, according to Minesto.
"It is clear that ocean energy is needed to form a sustainable future energy mix in Taiwan. Our ambition is to be highly involved both in building substantial capacity for predictable, clean energy supply in Taiwan – and in shaping the country's long-term energy policy agenda," Edlund added.
Organized by Business Sweden together with the Chinese International Economic Cooperation Association, the Taiwan JBC Meeting is held annually, alternating between Taiwan and Sweden.
It provides a high-level platform to enhance collaboration between Sweden and Taiwan – with focus on Smart Cities and Sustainable Societies.
It enables Swedish organizations to showcase world leading technologies to key decision-makers and enterprises in Taiwan and build a strong network for accelerated market penetration in Asia.
Vlad Månsson, Market Manager Taiwan at Business Sweden, said: "The renewable energy sector is one of the key areas where Business Sweden sees growth opportunities for Swedish companies in Taiwan. The denuclearization on the island and clear focus on renewable energy expansion means that innovative Swedish companies like Minesto has opportunities to use Taiwan as a gateway to Asia within renewables."
To remind, Minesto is currently working to install its Deep Green tidal technology off Keelung Island in Taiwan as part of a test and demonstration project, while at the same time exploring options looking to deploy commercial-scale Deep Green at a site in the Kuroshio current.