Minesto signs up kite control kit supplier

Swedish developer Minesto has awarded a contract to Dasa Control Systems for the supply of kite control modules for Deep Green tidal energy devices.
The requested scope of supply under the contract includes the design and fabrication of a number of prototype kite control units, with the possibility to supply further units within the coming 24 months, according to the Minesto.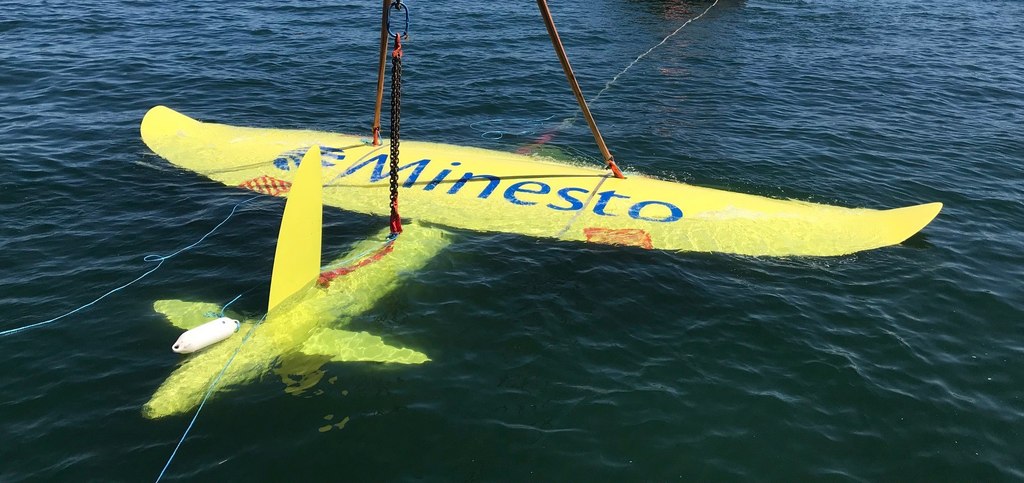 The initial kite control module units will be used for testing and evaluation in test rigs and tidal energy kites, Minesto said.
However, Minesto plans to use the unit – with potential minor adaptations if needed after testing – in higher volumes following the number of kites produced.
Therefore, the units to be supplied Dasa Control Systems – also a Swedish company, which specializes in in intelligent systems for control, information management and communication – need to be designed for production in high volumes, Minesto noted.
Minesto is developing a 500kW tidal power plant in form of a 'flying' kite tethered to the sea bottom.
To remind, the company started the commissioning of its first tidal energy project in commercial scale – 500kW – in North West Wales at the beginning of July.
The first phase of the commissioning process involves performing system functionality tests, before moving on to electricity generation, according to Minesto.