Mitsubishi, Iberdrola to push green hydrogen projects
Mitsubishi Power and Iberdrola have signed a collaboration agreement to develop clean energy solutions aimed at decarbonisation of industrial production around the world.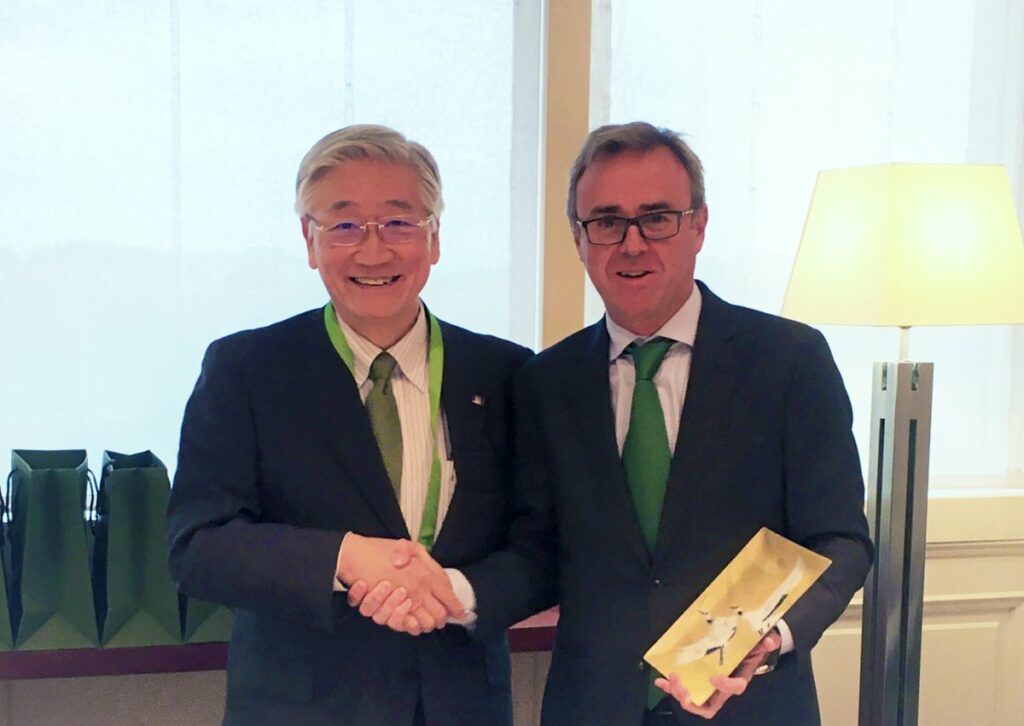 The companies will develop green hydrogen production facilities, battery storage systems, and electrified heat production facilities to promote carbon-neutral industries in the short and medium term.
This will bring together the capabilities of Iberdrola, a Spanish clean energy company, and Mitsubishi Power, a leading supplier of power generation and storage equipment, from gas and steam turbines, generators, electrolysis units, battery storage systems, and high-temperature heat pumps to steam and solar photovoltaic power generation processes.
This cooperation agreement will create teams made up of experts from both companies to identify opportunities for large-scale carbon-free renewable energy generation and storage projects for industry.
Ken Kawai, Mitsubishi Power President, and CEO , said: "Iberdrola and Mitsubishi Power have been collaborating in supporting decarbonisation in power generation sector by providing high-efficiency GTCC projects. With using this collaborating experience in GTCC projects, we will jointly develop and deploy the necessary hydrogen infrastructure, battery energy storage systems, and electrified heat production systems to decarbonise the power and industrial sectors. This joint development with Iberdrola fulfills our mission to create a future that works for people and the planet by developing innovative power and storage solutions to realize a carbon-neutral future."
Aitor Moso, Iberdrola's director of liberalized business, added: "The agreement represents a very important milestone in our strategy of developing alliances with key players in the industrial sector – which is one of the most difficult to decarbonise – allowing us to advance efficient electrification in the short and medium term. With the expansion of renewable solutions such as the electrification of heat, battery storage and green hydrogen in industrial manufacturing processes, we are putting our capabilities at the service of an urgent and common goal: to build a more sustainable and emissions-free economic model, offering development opportunities for industry and employment."