MMA Offshore inks contract renewal with Inpex
Offshore vessel provider MMA Offshore has been awarded a long-term contract for one of its platform supply vessels (PSVs) by Inpex Operations Australia, a subsidiary of Japan's oil and gas producer Inpex, for operations offshore Western Australia.
MMA Offshore announced a contract renewal with Inpex on Wednesday for the chartering of the PSV MMA Brewster. The vessel is expected to continue providing production support services.
The latest contract is valued at A$68M (over $48 million) and covers a firm period of five years, with five one-year extension options thereafter.
The PSV MMA Brewster was built in 2015 by VARD and has the capacity to carry – aside from fuel, water and mud – substantial dangerous and noxious liquid chemicals in bulk including but not limited to MEG, TEG, NaOH, HCI and H2S Scavenger.
The vessel provider explained that the PSV will soon complete an initial five-year chartering service supporting the Inpex-operated Ichthys LNG, having been designed and built specifically to support the company's offshore facilities in Australia's North West.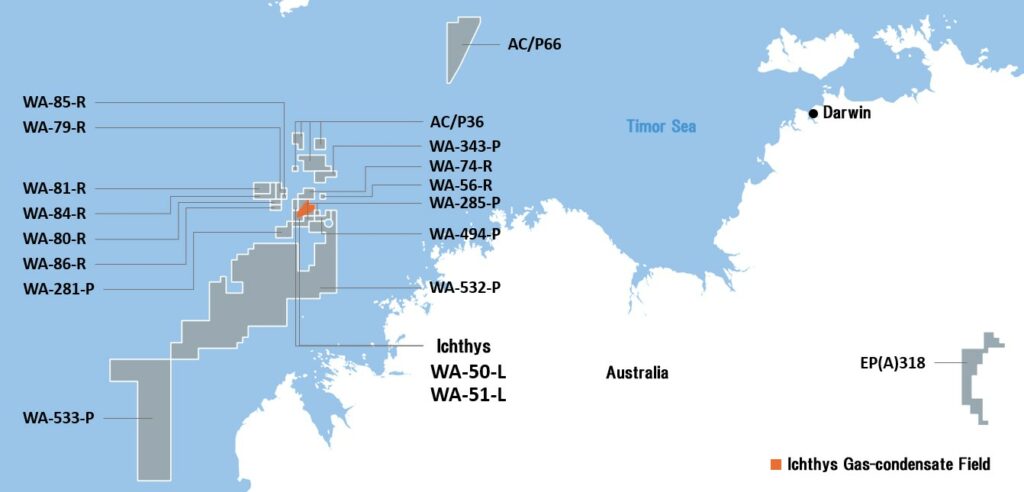 The Ichthys gas field is located some 220 kilometres off the coast of Western Australia. The Ichthys LNG project is a joint venture between Inpex (the operator, 66.245 per cent interest), TotalEnergies (26 per cent), CPC (2.625 per cent), Osaka Gas (1.200 per cent), Kansai Electric Power (1.200 per cent), JERA (0.735 per cent) and Toho Gas (0.420 per cent).
The final investment decision for the Ichthys LNG project was reached in 2012 and the first production started in July 2018. Inpex also started shipping condensate, LNG and liquefied petroleum gas (LPG) later that same year and as the production ramp-up progressed, the company shipped 122 LNG cargoes in 2020 from the project's onshore gas liquefaction plant in Darwin.
David Ross, MMA's Managing Director, commented on the award: "We are delighted to continue supporting Inpex-operated Ichthys LNG and look forward to continuing to deliver safe and efficient services."
It is worth noting that MMA Offshore revealed several contracts in January 2022, including the long-term contract for the MMA Cove vessel to be equipped with battery technology for a lower carbon footprint.
In addition, the company also completed a subsea conversion program in the same month on the anchor handling tug supply (AHTS) MMA Crystal vessel to support the offshore wind market in Taiwan.
This statement came on the heels of the announcement confirming that the company had formed a joint venture with the survey company Global Aqua Survey (GAS) to target the offshore wind sector in Taiwan.