Modus, Fugro Join to Provide Hybrid AUV Services in Australasia
Modus Seabed Intervention has entered into a collaboration agreement with Fugro to provide hybrid AUV pipeline survey and inspection services within Australasia.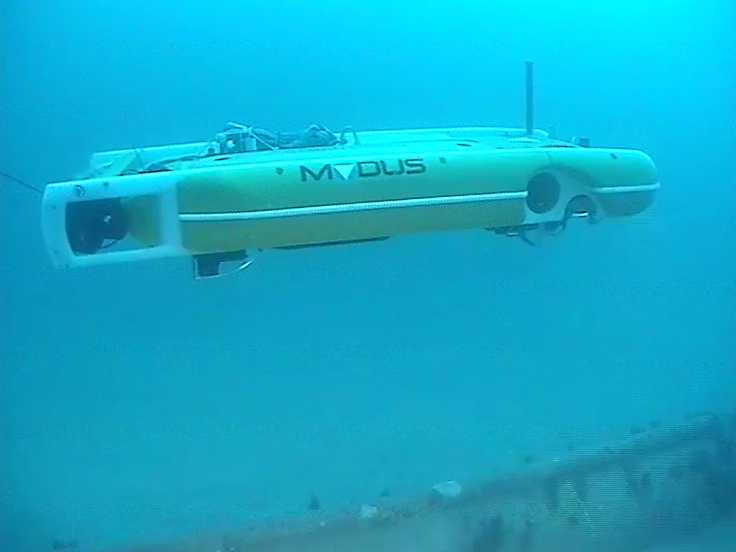 The collaboration enables Fugro to offer the Modus H-AUV (Hybrid AUV) to perform high speed survey and inspection whilst maintaining best in class data quality.
The collaboration has been awarded its first contract and the Modus H-AUV spread has been mobilized to Australia with a suite of survey sensors and ancillary equipment, including the Cathx laser and photogrammetry system and docking unit allowing deployment and recovery on the seabed to perform pipeline integrity survey work on Australia's North West Shelf.
Marcus Hemsted, business development manager at Fugro said: "As Fugro continues to develop and lead the development of remote offshore operations within the region, we are excited to come together with Modus to offer the H-AUV as part of a suite of cutting-edge survey and inspection technology utilized to actively support our IMR client base in the Australasian region."
Nigel Ward, commercial director at Modus Seabed Intervention added: "The ability of the new Hybrid AUV technology to improve efficiency and increase quality coupled with Fugro's advanced data processing and remote operations expertise has enabled the collaboration to secure this first project within the Australia region. We feel that this project will redefine the way that future pipeline inspections are performed locally."