MPS Completes PowerBuoy Commissioning
Marine Power Systems (MPS) has completed the assembly and commissioning of its PowerBuoy, a grid simulator designed to operate alongside its quarter scale prototype WaveSub wave energy converter.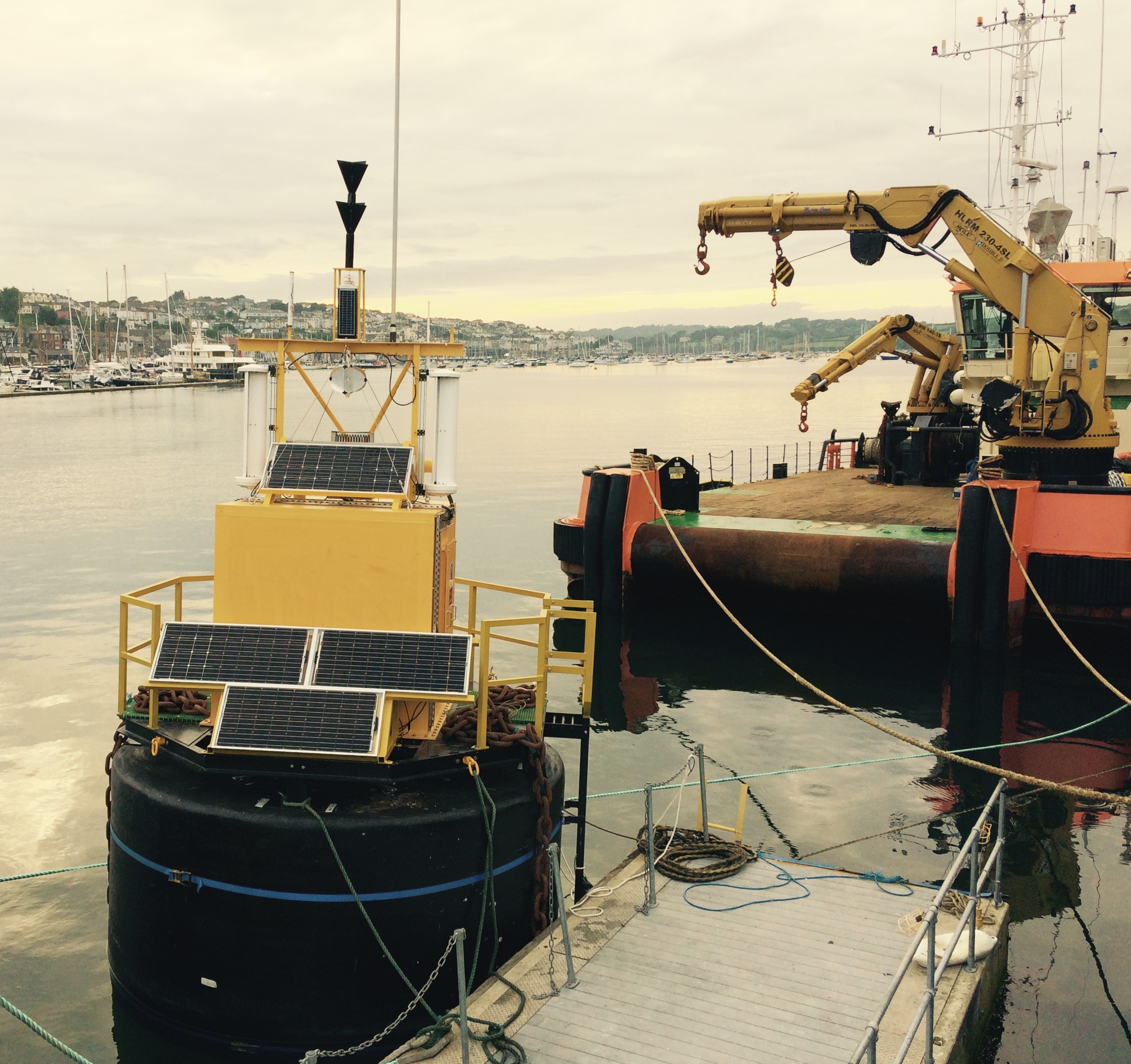 The PowerBuoy will enable MPS to analyse the WaveSub's energy generational capacity across a broad range of sea states. Located at marine test site FaBTest in Cornwall, the assembly and commissioning of the PowerBuoy precedes the installation of the quarter scale WaveSub in the coming weeks.
Designed by MPS with support from with British and Irish contractors including LCF Marine, Fibaform, SevernSubsea, Seawide Services and MjR, the PowerBuoy will be connected to the WaveSub by a power cable, or power umbilical.
The PowerBuoy will be capable of recording and collating key data sets, transmitting them back to shore for analysis as well as allowing the device to be remotely operated from land.
A Wave Data Buoy, also deployed at the FaBTest site and operating independently of the PowerBuoy will relay information on the current sea state to the MPS team on shore. This will allow MPS to make valued comparisons of power output from actual sea states with advanced modelling simulations from desk-based studies and tank testing data.
Data from the Wave Data Buoy will also inform the location within the water column for the WaveSub to be maneuvered, to optimize power-generation.
Sebastian Perry, test engineer at MPS said: "The PowerBuoy will play a critical role during this energy generation test phase by enabling us to optimize the WaveSub's position in the water column remotely and to harvest data on the WaveSub's power output response. We're delighted that the assembly and commissioning of the PowerBuoy has been completed and look forward to the testing ahead of us."