MV Royal Arsenal's Crew Still Detained in Iraq One Year On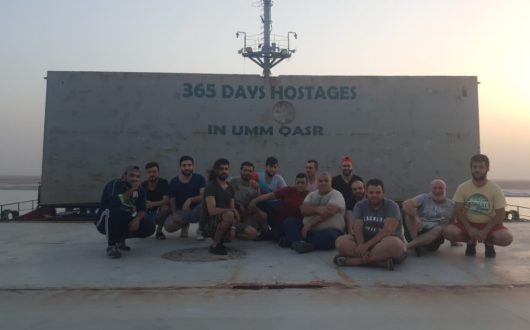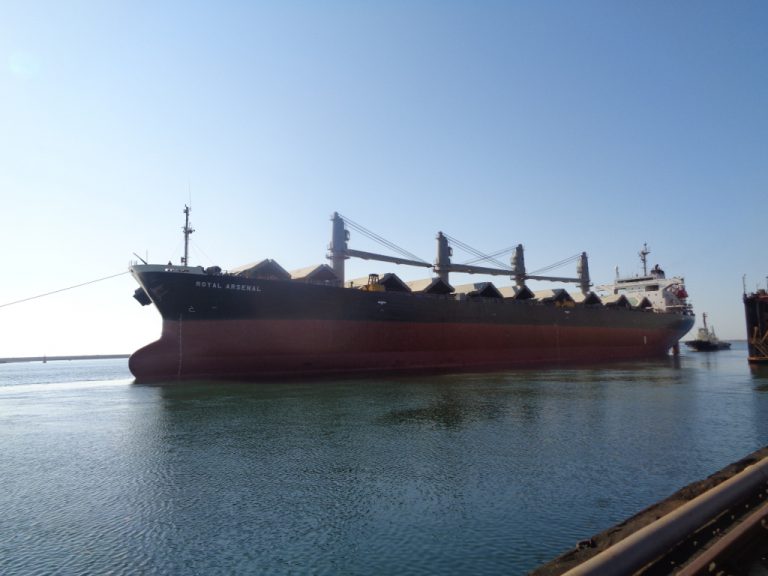 One year after the fatal collision between the Royal Arsenal and a vessel owned/operated by the General Company for Ports of Iraq (GCPI), the crew of the Handymax bulker is still detained at Umm Qasr, Iraq.
The Handymax collided with a dive support craft Al Misbar, which was being used to ferry port employees from an offshore oil terminal, in August 2017.  The Al Misbar overturned, trapping 23 passengers and 8 crew in the hull, eventually claiming the lives of 21 people. After the collision, the Royal Arsenal returned to Umm Qasr port for a judicial investigation and has been stuck in Iraq with 22 crew members on board ever since.
"Despite concerted and repeated efforts to work with the courts, the GCPI and the families of the deceased crew members to resolve this matter, very little progress has been achieved, and the vessel, and more importantly crew, remain at Umm Qasr. No quantified claims have been filed at court, even 12 months after the incident, so it has not been possible for security for the claims to be provided to enable the ship and crew to leave," according to a recent statement from the owners and managers.
Namely, the owners of the ship and West of England P&I Club voiced the wish to settle all the claims arising from the incident,  on a basis which reflects the merits and the failings of the GCPI. Based on the information from the ship's managers, discussions to date have not been successful since the demands of the claimants have far exceeded the value of the bulker.
" Every time we try and move towards a resolution, fresh obstacles are created. We want to work with the families and the GCPI in a constructive manner, but it is just not possible when the goal posts are moved at every turn," Roy Khoury, Managing Director of the vessel's managers, Blue Fleet Group said.
According to Khoury, the crew members will continue to receive their wages and entitlements, adding that the company is making sure that the vessel is supplied with provisions and with power.
Due to the ongoing situation, the vessel's owners incurred expenses in excess of USD 1.8 million, and lost a year's income, he pointed out.
As informed, the ship's owners have sought resolution of the case with the flag state and the attorney general of St Vincent and Grenadines.
Khoury said that the attorney general confirmed the support of the country's government in bringing proceedings against the State of Iraq before the International Tribunal Law of the Sea (ITLOS) in Hamburg "due to the prolonged detention of the vessel and the apparent absence of an effective and responsive judicial system."
Image Courtesy: MTI Network