N-Sea strengthens subsea activities with 60-meter-long vessel
Netherlands-headquartered N-Sea is strengthening its fleet and subsea activities with a 2012-built offshore support vessel.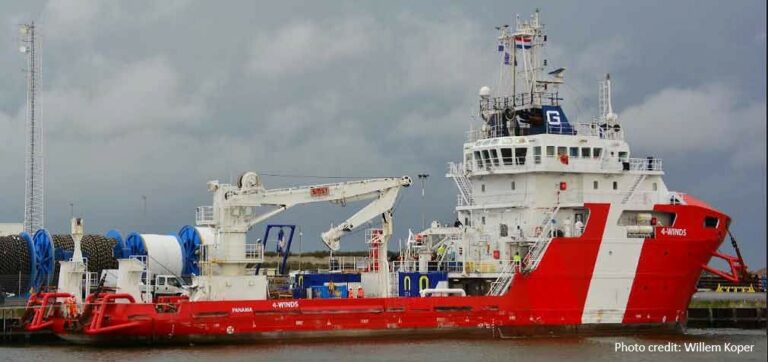 N-Sea Group entered into an agreement with Rederij Groen to long-term charter the Dutch-flagged vessel 4-WINDS.
The company said that with the long-term charter, it was strengthening its footprint and position in the subsea service industry, following the expansion of the offshore oil & gas and offshore wind markets.
4-WINDS is 60.25 meters long, has a 14.95-meter beam and a draught of 5 meters. It is dedicated to performing survey and other subsea tasks in the North Sea.
N-Sea will have the vessel under full management and control.
"By having dedicated vessels, N-Sea can provide safer and more efficient operations through working with fully committed and integrated teams. With this new dedicated vessel initiative N-Sea can offer its clients, a unique set of subsea solution capabilities supported by experts, better serving the needs of our clients," N-Sea said.
SUBSCRIBE