Navigator Holdings joins hands with Bumi Armada on CO2 shipping and injection JV
Gas carrier owner and operator Navigator Holdings has signed a non-binding memorandum of understanding with Bumi Armada Berhad, one of the world's largest floating infrastructure operators, to establish a joint venture company to provide CO2 shipping and injection solutions in the United Kingdom.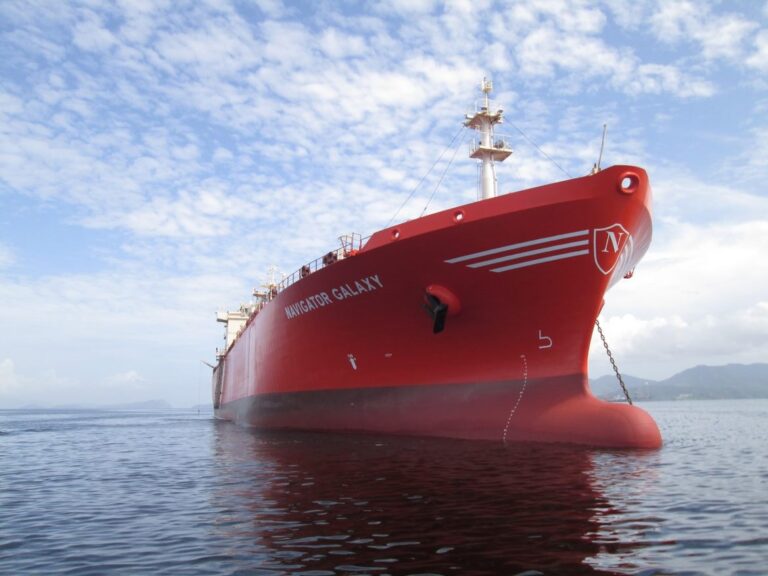 The Bluestreak CO2 Joint Venture, to be owned 50% by Navigator and 50% by Bumi Armada, aims to provide an end-to-end solution for carbon emitters to capture, transport, sequester and store their carbon dioxide emissions in line with the UK's Industrial Decarbonisation Strategy.
By leveraging the expertise and experience of its principal shareholders, it is anticipated that the Bluestreak CO2 Joint Venture will design and implement a value chain of shuttle tankers delivering to a floating carbon storage & injection unit. The complete value chain is expected to transport and provide buffer storage of liquid carbon dioxide.
The CO2 is intended to be subsequently injected into offshore storage aquifers and/or depleted oil and gas reservoirs in a controlled manner, with full surveillance and management of the permanent storage location. This way the Bluestreak CO2 Joint Venture will cater to the needs of emitters with no access to pipeline infrastructure, to effectively manage their CO2 emissions.
It is estimated that the potential market in the United Kingdom alone, is over 30 million tonnes of CO2 per annum from emitters who are not proximate to existing awarded carbon capture, usage and storage clusters.
Navigator and Bumi Armada are in initial discussions with a number of emitters and if successful, the first shipment of CO2 is anticipated by the parties to take place three years after taking final investment decision.
"The Bluestreak CO2 Joint Venture marks the first shipping partnership into the carbon capture sector in the UK. I'm incredibly pleased to have the opportunity to offer an end-to-end solution for customers, particularly those not served by the large "mega-cluster" projects. Bumi Armada is a great partner to be taking this strategic step with, and we are very proud to be playing such a meaningful role in the UK's decarbonisation strategy," Mads Peter Zacho, Navigator's Chief Executive Officer, said.
"We are excited to collaborate with Navigator in this strategic partnership to bring sustainable and scalable solutions to reduce carbon emissions, which is also in line with Bumi Armada's recently launched decarbonisation agenda to achieve net zero by 2050," Gary Christenson, Bumi Armada's Chief Executive Officer, said.
The transaction is subject to the execution of a definitive joint venture agreement, approval by the boards of directors of both Navigator and Bumi Armada, regulatory approvals where applicable and other customary closing conditions.
The duo anticipates entering into a definitive joint venture agreement by the end of the fourth quarter of 2023. The commercialisation of the Bluestreak CO2 Joint Venture is subject to sufficient long-term customer commitments.