New addition for Shelf Drilling's fleet as India's Aban offloads another rig
UAE-headquartered offshore drilling contractor Shelf Drilling has inked a deal with India's Aban Offshore to buy one of the latter's jack-up drilling rigs.
Shelf Drilling announced on Friday that one of its subsidiaries has entered into an agreement with a subsidiary of Aban Offshore to buy the Deep Driller 7 rig for a purchase price of $30 million.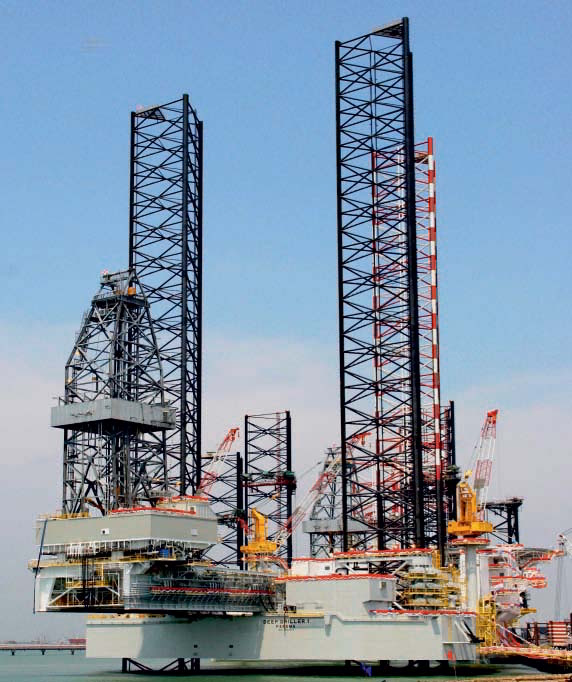 The 2008-built Deep Driller 7 jack-up rig is of Baker Marine Pacific Class 375 design and capable of operating in water depths of up to 375 ft. The rig which can accommodate 120 people is currently located in the United Arab Emirates.
Shelf Drilling informed that it plans to fund the acquisition of "the premium high-spec jack-up rig with cash on hand." Based on the company's statement, this transaction is subject to customary closing conditions. Once these have been satisfied, the rig is expected to be delivered in July 2022.
When it comes to Aban Offshore, it is worth noting that this firm has been selling off its rigs recently. Earlier this month, this offshore drilling contractor sold another one of its jack-up drilling rigs to UAE's ADNOC Drilling.
Prior to this, Aban sold four of its jack-up rigs in April 2022 to another UAE-based operator, ADES International for a total value of about $106 million.
On the other hand, the UAE-based Shelf Drilling has been securing new contracts and extending existing ones for its fleet of rigs in line with its expectations concerning the global jack-up rig utilisation and pricing, which the firm believes will beat pre-pandemic levels during this year.
The most recent contract extension was disclosed a few days ago for the Shelf Drilling Achiever jack-up rig in direct continuation of its current contract in the Arabian Gulf.