New and improved HarshLab under construction
The new version of the HarshLab material and components testing platform, featuring research enhancements set to benefit offshore industries, is currently under construction in Spain.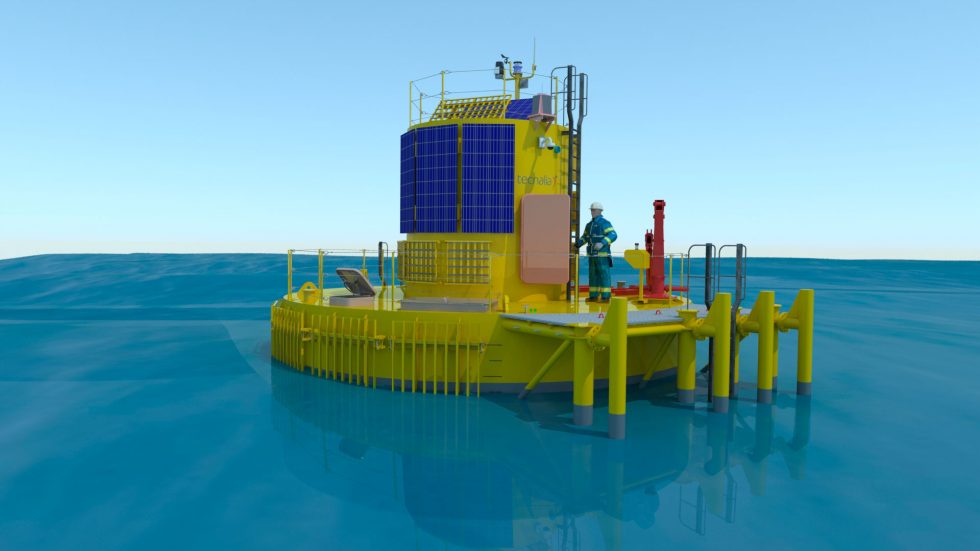 Managed by Tecnalia, the HarshLab material and components lab is about to complete its third year at open sea in Biscay Marine Energy Platform (BiMEP) area.
During the period, more than 20 companies have tested more than 500 samples and obtained valuable information about their behavior in real offshore conditions.
Anticorrosion, antifouling and antiaging solutions have been intensively tested in HarshLab through both private and public funded projects, including three Europe's Horizon 2020 research projects.
After three full winters withstanding the heaviest swells that swept the Bay of Biscay – including the Epsilon hurricane in 2020 – the current version of HarshLab is set for upgrates.
The new HarshLab will add some additional testing capabilities to the lab that will increase its research potential to contribute to the competitiveness of the offshore industry, according to developers.
The structure of the new version of HarshLab is currently under construction in a turnkey contract with IDOM, one of the leading-edge engineering companies in the Basque Country.
Next four months will be crucial for the commissioning of the infrastructure 1.6 kilometres away of the Basque port of Armintza, with September expected as a starting point for opening the new lab for the offshore industry, the developers said.
The new and improved Harshlab
The new HarshLab will be grid connected to the coast by an umbilical cable connected to BiMEP submarine cable net, which will provide the lab with both electric power and communications.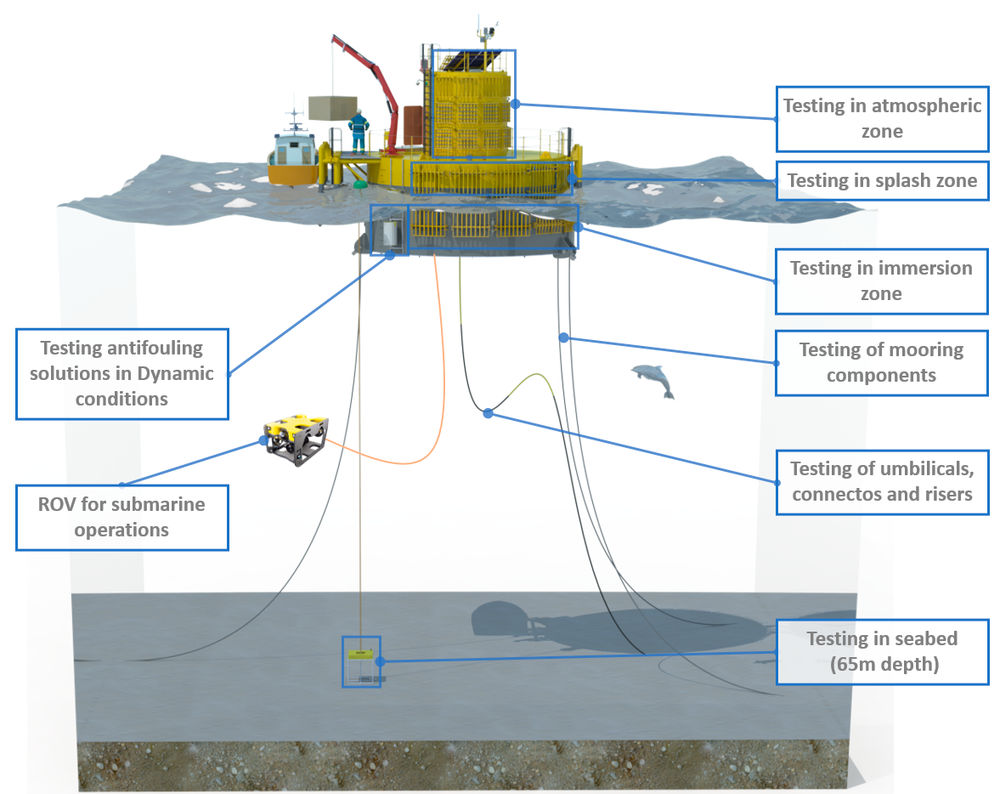 This grid connection will open the possibility to test equipment under operation and will improve the capacity of handling heavy components onboard thanks to the installation of several cranes.
"If we pay attention to the dimensions, thanks to its 8.5-metre diameter, 7-metre-high hull and three decks, HarshLab will dramatically increase its capacity for testing materials in the same exposition sites already offered in the former version (atmospheric, splash and immersion), while adding two additional sites: testing inside the hold and at the seabed (at 65 metre depth)", according to project developers.
Other novelties in the new HarshLab include unique additional tools such as two free connection hubs in the bottom of the hull for testing new solutions for risers, umbilical cables and submarine connectors.
Also, it will feature a submarine modem for testing communications from submerged equipment with the surface, a meteorological station, and a mini remotely operated vehicle (ROV) for submarine inspections.