New coalition to pave the way for first cross-Atlantic clean hydrogen shipment by 2026
The Mission Possible Partnership (MPP), RMI, Systemiq, Power2X, and industry leaders have formed a coalition to enable an inaugural shipment of clean hydrogen from the United States to Europe by 2026.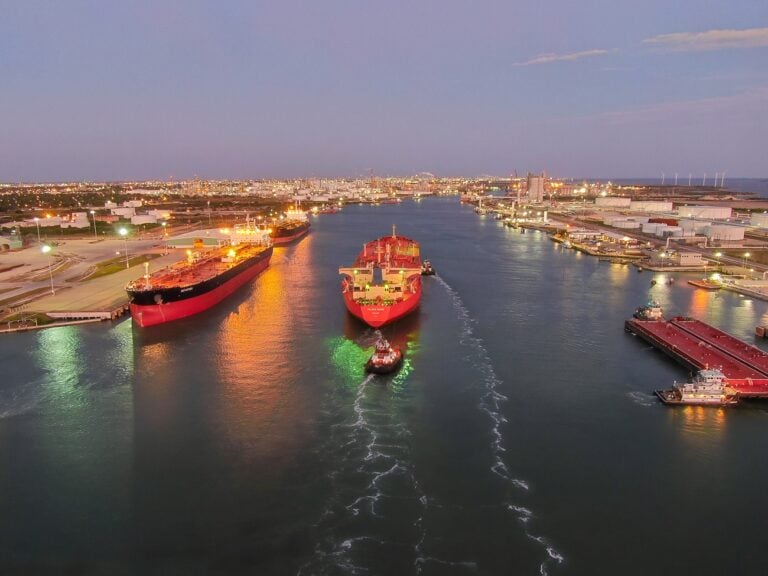 The Transatlantic Clean Hydrogen Trade Coalition (H2TC) will connect U.S. fuel producers to heavy-industry consumers in Europe to encourage the first clean hydrogen shipment across the Atlantic by 2026, with the goal of facilitating trade of more than 3 million metric tons per year of hydrogen in the form of ammonia and methanol through this corridor by 2030.
H2TC also aims to significantly contribute to the EU's goal of importing 10 million metric tons per year of renewable hydrogen by 2030.
H2TC said it will engage market players from suppliers to off-takers, as well as important market-making entities including major ports and associations in the United States and Europe.
Coalition partners include the Center for Houston's Future, the Port of Corpus Christi, and the Port of Rotterdam while MPP will serve as its Secretariat.
As disclosed, the coalition's work has so far been endorsed by over 20 companies central to the developing hydrogen economy including Ambient Fuels, Apex Clean Energy, Buckeye, BAES Infrastructure, Intersect Power, Linde, LyondellBasell, NextEra Energy, OCI, Shell, STX, Trafigura and Zhero.
H2TC will grant members access to in-depth analysis of regulatory and infrastructure requirements, supply and demand matching, and integration with capital markets. Members plan to collaborate closely with U.S. and European governments to help them attain clean energy targets and inform regulatory frameworks to enable trade.
"H2TC marks an important step to open the gateway for cross-Atlantic shipments of clean hydrogen. The capacity to import relatively cheap clean hydrogen from the US to complement local production will have a direct and significant impact on the European industry's efforts to deploy clean production processes at scale, including in the fertilizer, steel, and shipping sectors," said Chad Holliday, Co-Chair of Mission Possible Partnership. "More broadly, it underscores the potential of targeted coalitions to overcome the critical next stage challenges to operationalizing net-zero commitments."
 Jeff Pollack, Chief Strategy and Sustainability Officer for the Port of Corpus Christi, Texas, stated: "This collaboration is the next iteration of our longstanding relationship with the Port of Rotterdam, wherein we're able to offer end-to-end value to our shared customer base. Our ambition is to leverage existing infrastructure and existing commercial connections to create the most efficient path for delivery of US-produced clean hydrogen to European markets."
"The Coalition brings together a group of private and public sector leaders that have the ambition and the capability to make clean hydrogen trade happen this decade," added Bryan Fisher, managing director of RMI and director of hubs at MPP. "We are proud to be a part of this collaboration, bringing energy security and helping the energy transition on both sides of the Atlantic."