New Tidal Pools in UAE Support Marine Ecosystems
The Ministry of Climate Change and Environment (MOCCAE) is breaking ground on a project to build tidal pools that mimic natural ones along the UAE coastline.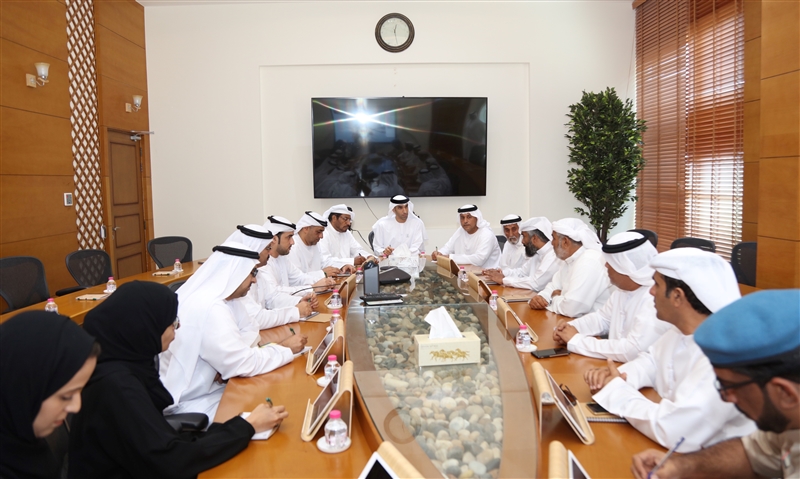 The initiative aims to support marine ecosystems through establishing habitat areas for key species.
His Excellency Dr Thani bin Ahmed Al Zeyoudi, Minister of Climate Change and Environment, made the announcement during a visit to the Environment Protection and Development Authority of Ras Al Khaimah (RAK EPDA).
Tidal pools are shallow pockets of seawater that form on the rocky intertidal shore. The tidal pools will provide home to marine creatures, such as crabs, molluscs, sea urchins, plankton, and other marine invertebrates.
The pilot phase will comprise establishing 10 to 15 pools at Al Jazirah Al Hamra, a historic town to the south of the city of Ras Al Khaimah.
RAK EPDA will oversee the project in coordination with MOCCAE, while research scientists and ecologists observe the pools' residents and study their adaptability to their new habitats. Based on the outcomes of this phase, the initiative will expand to include all emirates.
His Excellency Dr Al Zeyoudi said: "To sustain the UAE's marine biodiversity, affected by urbanization and other human activities, MOCCAE regularly rolls out initiatives that provide marine habitats to make up for the loss of natural ones."
He added: "Learning from the successful experiences of Singapore and several European countries in this area, the Ministry seeks to collaborate with the concerned local authorities to implement the project across the seven emirates in phases."
Natural tidal pools in the UAE mostly form in rocky coastal areas, particularly around islands. Notable locations include Al Khairan Abu Dhabi, Ras Al Khor Wildlife Sanctuary in Dubai, Mazahmi Wetlands Protected Conservation Area in Ras Al Khaimah, Khor Kalba Conservation Reserve in Sharjah, and Al Zorah Nature Reserve in Ajman.