Newbuild Skandi Recife starts Petrobras charter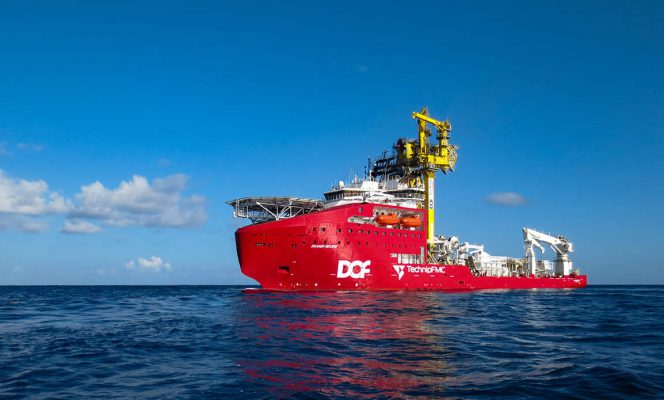 Skandi Recife, a Brazilian-flagged flexible lay and construction vessel owned by a joint venture between TechnipFMC (50%) and DOF (50%), started its eight-year charter contract with Petrobras.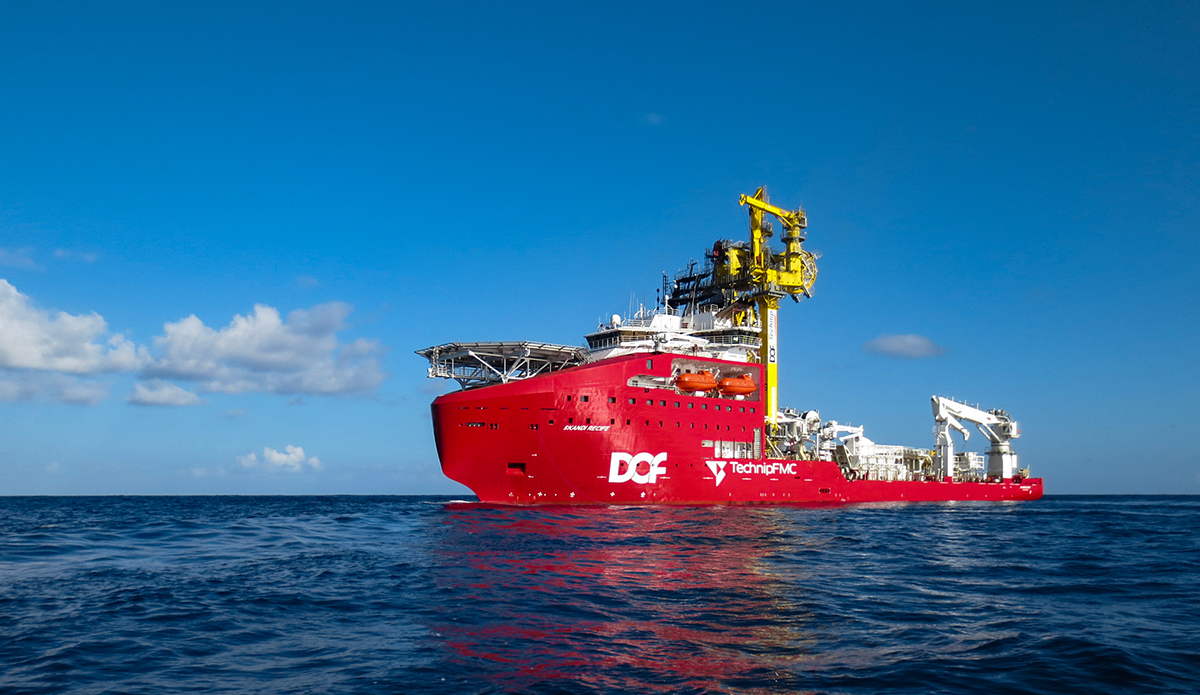 The vessel will work in the Campos, Santos and Espírito Santo basins, the two companies said on Thursday.
Skandi Recife has pipelay and marine technology with a 340 tons Vertical Lay System (VLS) tower, 2,500 tons underdeck carousel and two work-class ROVs, allowing it to lay flexible pipes in water depths up to 2,500 meters.
It was built by Vard Promar Brazilian yard, where its sister ship, Skandi Olinda, is currently under construction.
Under the TechnipFMC/DOF joint venture agreement, TechnipFMC will manage flexible pipelay, and DOF will be responsible for marine operations.
Hallvard Hasselknippe, President of Subsea activities at TechnipFMC, commented: "The delivery of Skandi Recife and the commencement of a new contract with Petrobras reinforce our commitment to the development of the Brazilian market and our extensive ultra-deepwater pipelaying experience."
DOF Subsea CEO, Mons S. Aase, said: "Taking delivery of Skandi Recife and commencing the contract with Petrobras is an important milestone in our partnership with TechnipFMC. We are proud of this significant addition to our Brazilian fleet and look forward to seeing the vessel in operation in the years to come."
This PLSV is one of four vessels owned by a joint venture between DOF Subsea and oilfield services provider TechnipFMC. The vessels were ordered following eight-year contract awards from Petrobras back in August 2013 for the provision of installation of flexible pipes in Brazilian waters.
It is also worth reminding that the first two PLSVs are already working for Petrobras. The first vessel, Skandi Açu, started its contract in August 2016 and the second one, Skandi Búzios, in April 2017. These two vessels were designed to achieve a 650-ton laying tension capacity.
The fourth vessel, named Skandi Olinda, is scheduled for delivery from Vard's Brazilian yard in the first quarter of 2019.
Offshore Energy Today Staff