Norden expands into wind energy and general cargo market with Thorco Projects acquisition
Danish shipping company Norden has entered into an agreement to acquire Thorco Projects, a business specializing in general cargo segments such as break bulk, steel, and wind energy.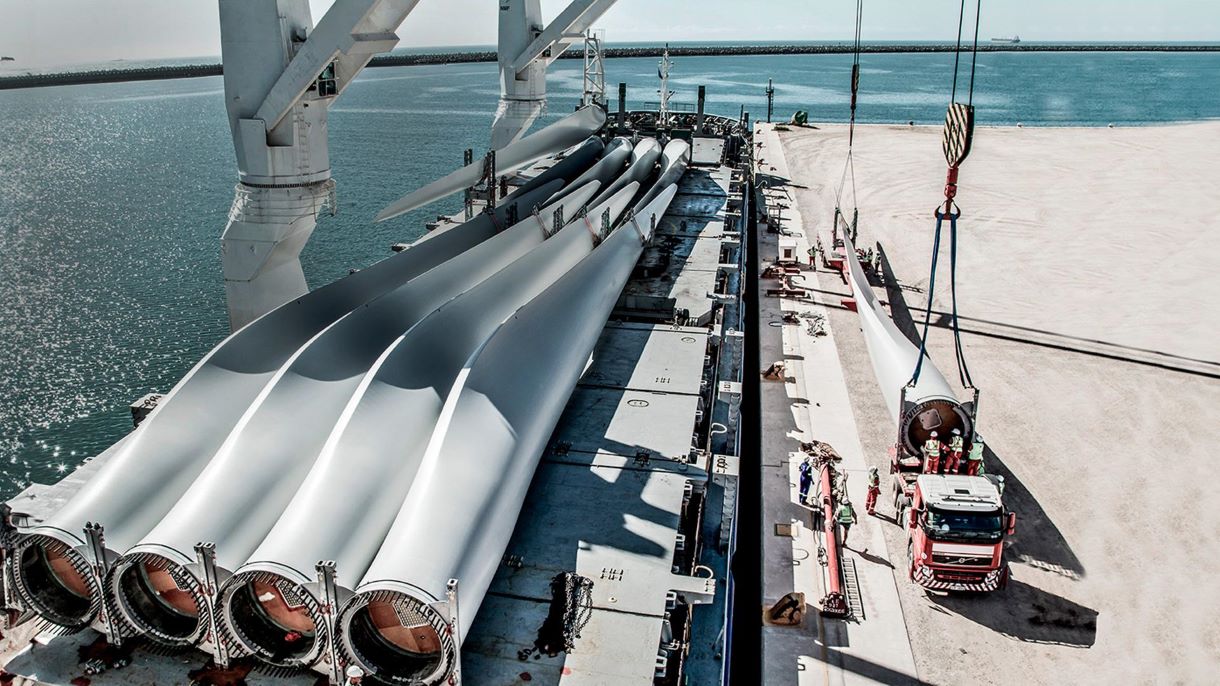 This strategic move marks Norden's expansion into new markets including the wind energy segment, which is a growing sector due to increased renewable energy investments. As the global transition towards cleaner energy sources gains momentum, wind energy projects are becoming more prevalent.
By acquiring Thorco Projects, Nordern can tap into this market and capitalize on the transportation of wind energy-related cargoes, diversifying its revenue stream.
The two companies have complementary business models. Norden's expertise in operating Handysize vessels combined with Thorco Projects' skills in handling specialized general cargo creates synergies that can enhance operational efficiency and profitability.
Expanding into the wind energy segment and offering an enhanced global service across non-containerized cargo types can bolster Norden's market positioning. As the industry moves towards more sustainable practices, having a presence in segments related to renewable energy can provide NORDEN with a competitive advantage over its peers
Over the recent period, Thorco Projects has transitioned into an asset-light business, primarily operating a chartered fleet consisting of Handysize vessels. This aligns well with Norden's existing asset-light business model, making the acquisition a natural fit for the company's Freight Services & Trading unit. The integration of Thorco Projects is expected to positively impact Norden's margins.
Jan Rindbo, CEO of NORDEN, expressed enthusiasm for the acquisition, stating, "We look forward to welcoming the Thorco Projects team into Norden and offering customers an enhanced global service across all non-containerised cargo types."
Rindbo also emphasized the significant growth potential that Norden sees in expanding the Thorco Projects business under its brand.
Thorco Projects specializes in handling specialized general cargo, combining multiple cargo parcels from various customers into single shipments on Multipurpose and Handysize ships. The company, founded in 2003, has a fleet of around 44 chartered-in diversified multiprupose and bulk vessels.
"We look forward to developing our cooperation with our customers, both current and future. We also welcome this opportunity to grow our collaboration with NORDEN, who we believe can further strengthen and grow the projects business," Thomas Mikkelsen, CEO of Thorco Projects, said.
In addition to the strategic advantages, the acquisition also presents commercial synergies between the two companies. The overlap in Thorco Projects' fronthaul routes and Norden's backhaul routes creates opportunities for trading route optimization. This optimization is also expected to reduce supply chain emissions for customers, aligning with the industry's growing focus on sustainability.
The acquisition is still subject to regulatory clearance and is expected to be completed in the third quarter of 2023.