Northumberland subsea cable factory closer to reality
Northumberland County Council has welcomed the approval of JDR Cable Systems' plan to open a new subsea cable manufacturing facility in Cambois, near Blyth.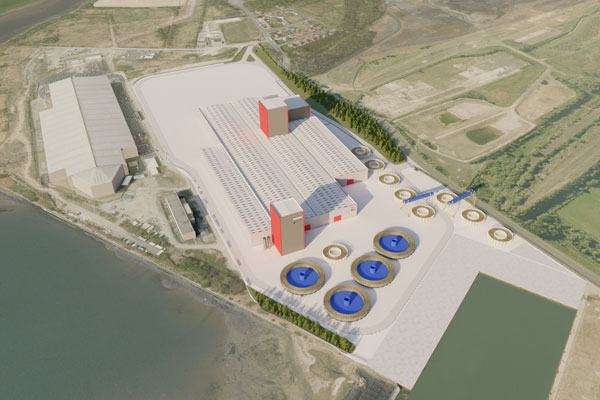 JDR revealed in September 2021 that it plans to build the 69,000 sqm facility on the site of the former coal-fired power station at Cambois.
It is set to be built from this year on Advance Northumberland's Northumberland Energy Park Phase One and bring over 200 local jobs on completion in 2024, as well as safeguarding 270 jobs at JDR's existing facilities.
As part of ongoing discussions, JDR has also committed to developing employment and training and skills plans to prepare the local workforce for future roles.
"We're absolutely delighted to be welcoming one of the most advanced subsea cable manufacturing facilities in the world into the county. This brand-new facility will focus on renewable energy products and services – which is crucial towards the county's carbon-neutral plans," said deputy council leader Richard Wearmouth, cabinet member for Resources.
"It's also the latest step in Northumberland's new green industrial renaissance – where once we had heavy industry we're now seeing a new wave of renewable manufacturing plants coming to the area – bringing jobs and prosperity."
The initial investment in the facility is estimated at £130 million, set to be part-funded by a grant from the BEIS Offshore Wind Manufacturing Investment Support (OWMIS) scheme, while the plan is to raise the remaining funding with support expected from financial institutions and UK Export Finance.
Register for Offshore Energy Exhibition & Conference: