Northwest Europe forms alliance to boost marine energy developers
Forty marine energy technology developers in northwest Europe are set to benefit from a newly approved EU project – Marine Energy Alliance (MEA) – that will offer integrated support services for the companies.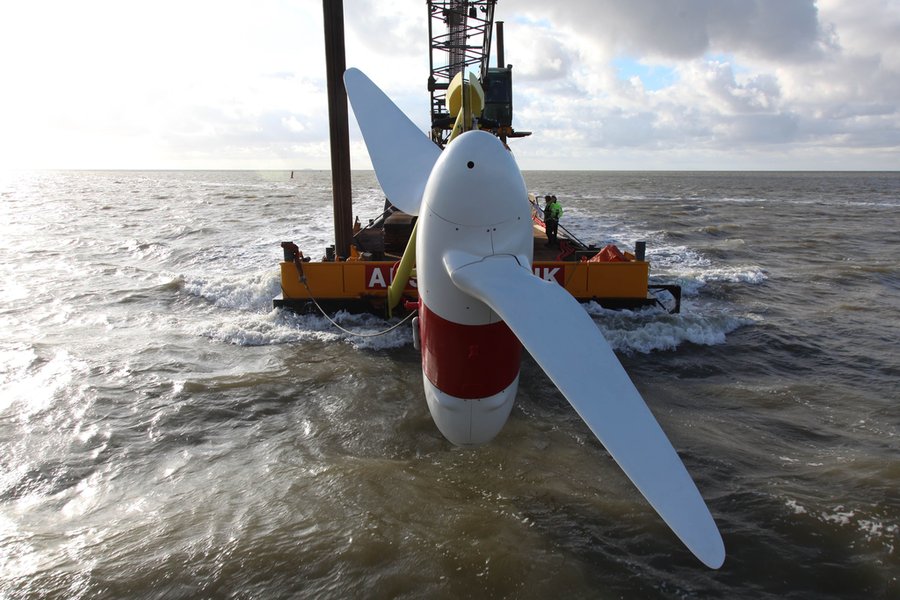 The four-year project, approved by Interreg North-West Europe Programme, will combine marine energy expertise of eight project partners who will jointly work to progress the maturity level of 40 small and medium sized enterprises (SMEs) in the region.
The partners will deliver a suite of integrated technical and commercial services, tailored to the needs of each SME supported in the project, with the aim of reducing risks that could arise in the subsequent demonstration phase.
Together, the project partners coming from the Netherlands, UK, France and Ireland will develop and pilot an integrated service portfolio ready for roll-out after the project lifetime.
The partnership consists of Dutch Marine Energy Center (DMEC), European Marine Energy Centre (EMEC), Centre for Marine and Renewable Energy (MaREI), Ecole Centrale de Nantes, Exceedence, INNOSEA, Maritime Research Institute Netherlands, the University of Edinburgh, and communications partner Navingo.
One of the fourteen European transnational cooperation programs, the Interreg North-West Europe fosters collaboration with the goal of making Northwestern Europe a key economic player with high levels of innovation, sustainability and cohesion.
MarineEnergy.biz – published by Navingo – is proud to be part of this project. As communications partner, we will continue to strive to further develop and promote the marine energy industry.