Nova Innovation scoops European Commission's business award
Edinburgh-based tidal energy company Nova Innovation has won the European Commission's Enterprise Europe Network Award 2018, announced in Vienna on October 24.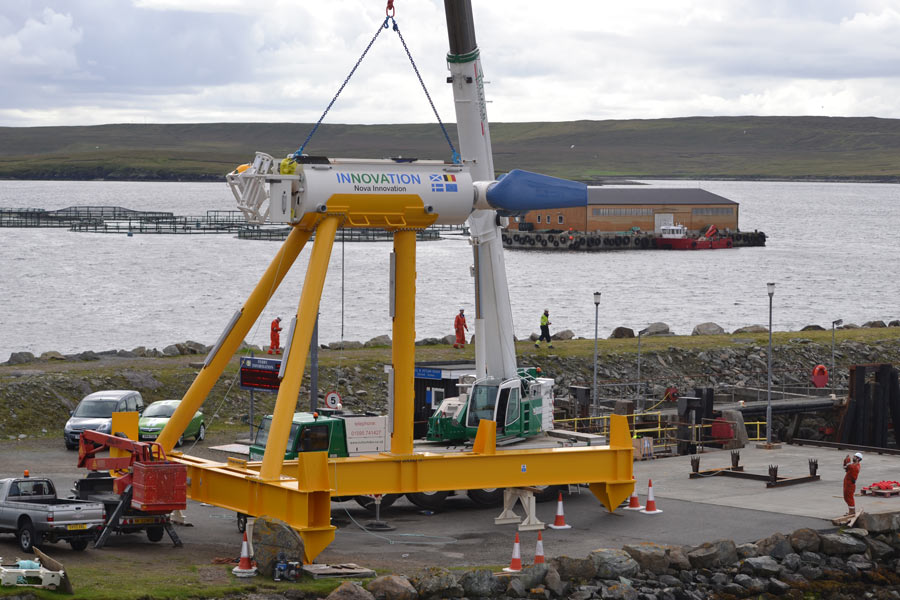 The company won the award for its development and expansion of the offshore tidal array in Bluemull Sound in Shetland.
Nova Innovation has worked on the Shetland projects with Belgian partner IDETA for the past five years: a pan-European collaboration brokered by the Enterprise Europe Network.
"It's wonderful to receive this prestigious award and it is testament to the hard work and exceptional calibre of the teams involved," said Simon Forrest, Chief Executive Officer at Nova Innovation.
"We must give a special thank you to Scottish Enterprise's Enterprise Europe Network team who helped Nova build a partnership with IDETA of Belgium and other organisations across Europe. That pan-European collaboration has accelerated our growth and enabled us to deliver these world-leading projects."
"Tidal energy is the next big global renewable resource to come to market. It has the huge advantage of being highly predictable. The tidal energy sector also has enormous potential to provide jobs, boost economic growth in coastal regions and drive exports," Forrest said.
The award marked the tenth anniversary of the Enterprise Europe Network, which brings together around 600 business support organisations from more than 60 countries to help European businesses innovate and grow internationally.
The Enterprise Europe Network is part of the EU's strategy to boost growth, jobs and exports, and provides the local support and advice SMEs need to develop their international ambitions, find business partners and access funding and finance.
"It's been a career high to work with such a driven company. We've developed a long-term relationship with Nova Innovation which has led to a greater understanding of what the business needs," said Jane Watters, from Enterprise Europe Network Scotland.
"My colleagues in Scottish Enterprise and across the Enterprise Europe Network have been part of this journey; from the initial introduction to IDETA in Belgium in 2012 through to Nova coordinating the 20m Euros flagship project EnFAIT. I'm delighted that the company has been recognized today and look forward to continuing to support this great company grow and realize their ambitions."