Nova Innovation showcases tidal turbine ahead of installation in Canada
Scottish company Nova Innovation has welcomed Nova Scotia's premier Tim Houston at its facilities to showcase the first turbine to be deployed in the waters of Petit Passage in July 2022.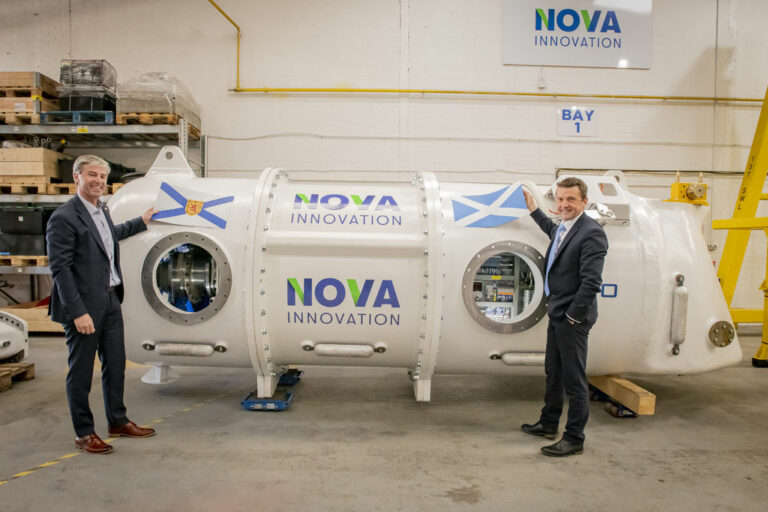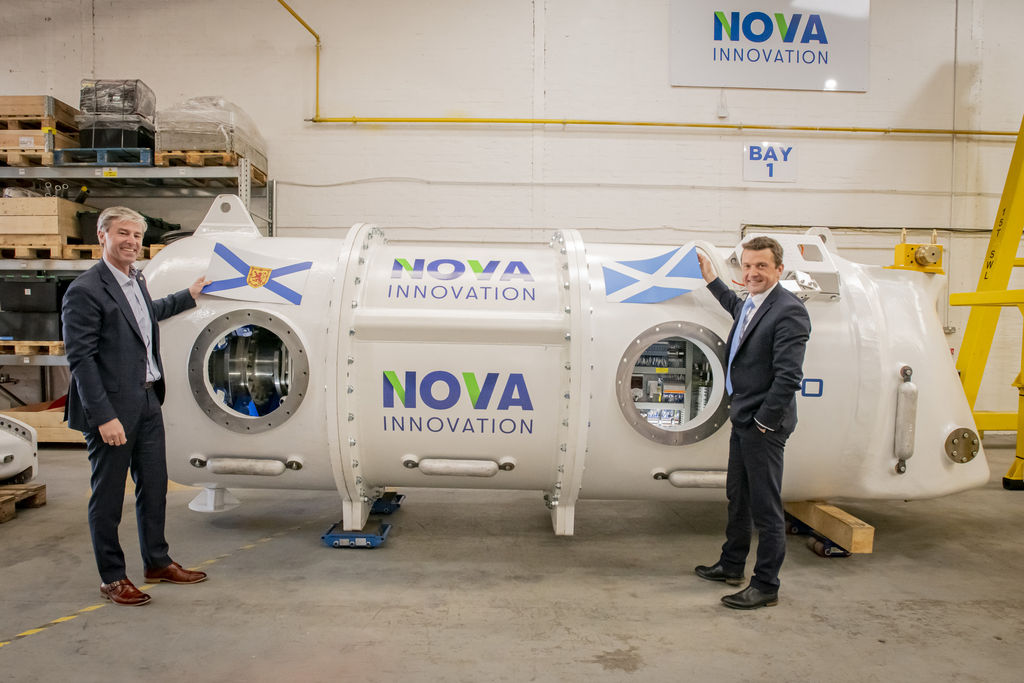 As well as discussing how Nova Innovation's tidal technology, expertise and ecological credentials have helped shape the Canadian project, they also made reference to how Nova's community engagement and a tailored approach has been vital for success.
To remind, in 2019, the Province of Nova Scotia showed its commitment to tidal power by awarding Nova Innovation a permit to install 15 tidal turbines and a power purchase agreement for the clean, predictable energy produced.
One year later, Nova Innovation secured $4 million from the Canadian Government for the first phase of the project.
Tim Houston, premier of Nova Scotia, said: "The sea is an awe-inspiring resource which has shaped our lives in Nova Scotia for generations. In our pursuit of green energy, we're using our incredible geographic advantage to harness the power of the ocean's tides and wind.
"Companies like Nova Innovation are playing a critical role in our tidal sector's development and we look forward to seeing their first turbine Flo being tested in our Bay of Fundy. This is an emerging sector that will result in green technologies, green jobs, a cleaner environment and a predictable, renewable source of electricity."
Simon Forrest, CEO of Nova Innovation, added: "It was a pleasure to host premier Houston and his team with whom we have been collaborating with remotely over the last two years. Thankfully Covid hasn't stopped us achieving our collective goals on this project as both teams in Scotland and Canada have been adaptable and proactive.
"Canada, particularly Nova Scotia, is blessed with an abundant tidal resource and it is inspiring to see the political drive, locally and nationally, to make Nova Scotia the global leader in the sector."
The potential for tidal energy in the Bay of Fundy is enormous because more water flows in and out of it every day than all the world's freshwater rivers combined, making it the planet's largest tidal resource.
By utilizing the power of nature, Nova Innovation plans to generate clean, reliable energy from the ebb and flow of the tide, thereby helping to reduce Nova Scotia's greenhouse gas emissions.
---
Follow Offshore Energy – Marine Energy
---