Oceaneering Relocates Aberdeen Ops to New Site
Oceaneering International has announced plans to relocate its Aberdeen operations, combining seven properties into one office location and a new purpose-built workshop.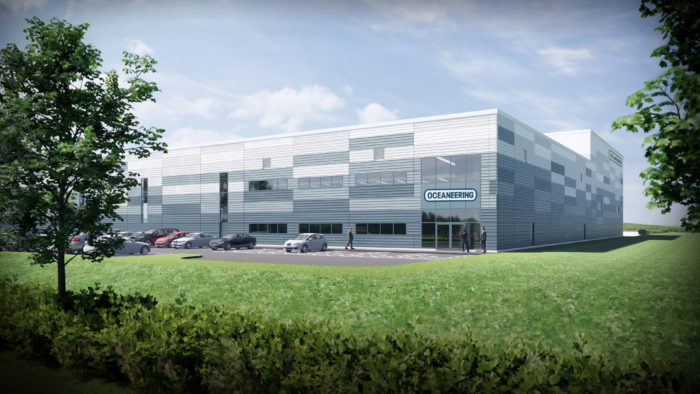 The relocation efforts will enable Oceaneering to support continued growth in the U.K., Europe, Africa, and Middle East regions and underpin Oceaneering's direct commitment to the U.K. continental shelf, the company said.
The company's 50,000 sq ft office will be located at Aberdeen International Business Park and will provide a collaborative work environment for more than 300 office-based employees.
A new, purpose-built facility located at the D2 Business Park will include an 88,000 sq ft workshop and 95,500 sq ft yard.
The transition to the new sites is anticipated to start in early 2020 with the first office staff taking up residence in the new building. Workshop construction is tentatively scheduled to be completed in mid 2020 with all activities being conducted from the new site by the end of 2020.
Steven Cowie, Oceaneering vice president & country manager, U.K. said: "Combining our offices and creating a centralized workshop space will improve cost efficiencies, reduce overall carbon footprint, and provide our customers with the most advanced and economical solutions. The new set-up will bring employees together and enable teams to collaborate more effectively, improve communication, and augment knowledge sharing and best practice within our business. The development directly reflects Oceaneering's commitment to the region and our customers. There is no doubt that this move will both energize and optimize our operations moving forward."