Oceanteam Solutions Spins Its Turntable
Following three successful cable loadouts, Oceanteam Solutions, in cooperation with Blue Offshore, are set for another loadout starting this Friday.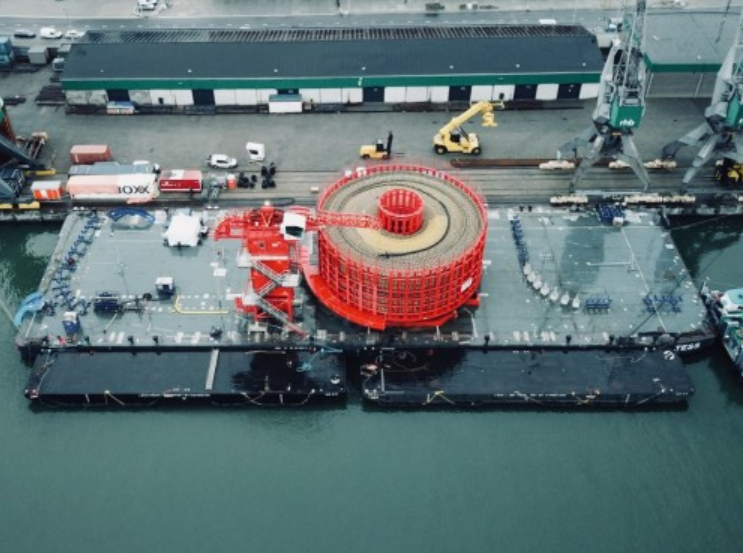 Oceanteam and Blue Offshore are lining up a professional cable handling crew to assist the client during the loadout.
The entire spread, a barge equipped with a turntable that can hold up to 5300 tonne of cable, has been fully mobilized and available for operations.
This loadout is part of a contract signed in 2017 for the supply of a 5300t turntable, a loading tower and auxiliary equipment on a barge for the storage and multiple loadouts of subsea cables in the Netherlands.