Offshore worker medevaced from Noble's drillship
The U.S. Coast Guard (USCG) has performed an evacuation via helicopter of a 54-year-old male worker from Noble's drillship located approximately 20 miles southwest of Grand Isle, Louisiana.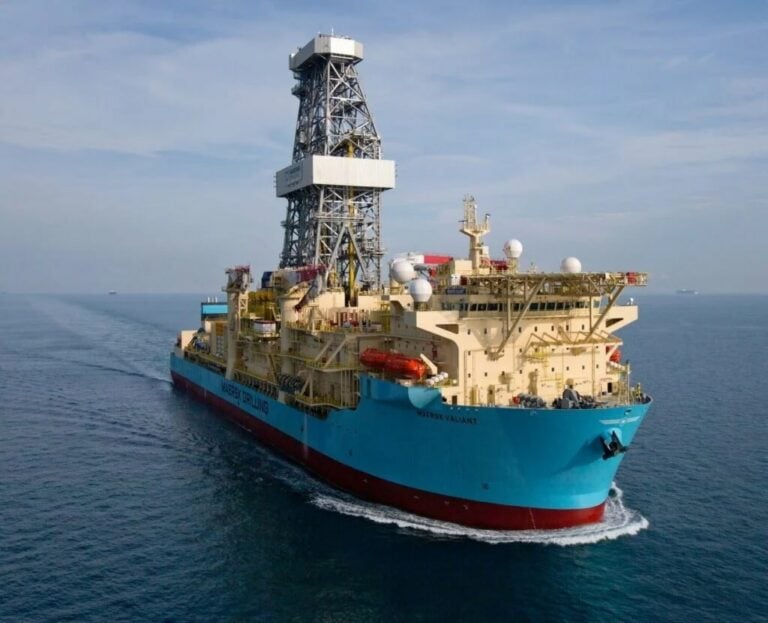 The incident occurred on Thursday, 22 June 2023, and the Coast Guard Sector New Orleans watchstanders received a call at approximately 4:40 p.m. from the Noble Valiant drillship, requesting assistance to medevac a crew member aboard the rig, who was experiencing severe chest pain. Following the request, the watchstanders diverted a Coast Guard Air Station New Orleans MH-60 Jayhawk helicopter aircrew to assist.
After the helicopter aircrew arrived on the scene and landed on the drillship to pick up the worker, the man was transferred to awaiting emergency medical services personnel at University Medical Center in New Orleans. According to the Coast Guard, the worker was last reported to be in stable condition.
The 2013-built Noble Valiant is a high-specification seventh-generation drillship, which can accommodate 230 people. The drillship was previously on an assignment in Suriname with TotalEnergies from March 2021 until May 2023.
Based on Noble's fleet status report from May 2023, the drillship is expected to work for Kosmos in the U.S. Gulf of Mexico from July 2023 to September 2023 at a day rate of $450,000. This contract was moved from the Noble Faye Kozack rig.
Afterwards, the Noble Valiant drillship is slated to carry out operations with an undisclosed operator in the U.S. Gulf of Mexico from October to November 2023.
The U.S. Coast Guard's assistance was required multiple times in the oil and gas sector over the past few months. One of the recent cases entailed a medevac of a 33-year-old male worker from an oil platform located approximately 23 miles southwest of Port Fourchon, Louisiana.
Prior to this, a third medevac of a crew member from one of Allseas' vessels was completed. In addition, a 28-year-old male worker was medevaced from a BP-operated platform along with a 37-year-old male worker, who was medevaced from an undisclosed oil platform off Louisiana.