Oilfield services giants strengthen foothold in Qatar
Qatari national oil and gas company Qatar Petroleum has signed agreements with oilfield services majors Schlumberger and Baker Hughes which will see the two companies strengthen their presence in the country.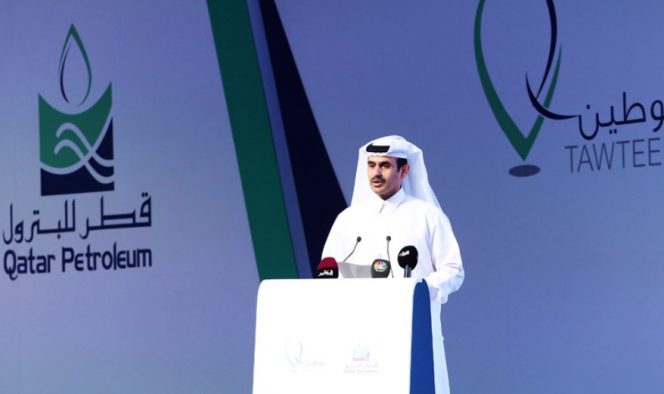 Qatar Petroleum said on Monday that the memorandum of understanding signed with Baker Hughes, a GE company, would help create new opportunities to expand Baker Hughes' presence Qatar, and to enhance its operations through continued investment in technologies and services in the years to come.
The agreement would also help strengthen the oil and gas supply chain in Qatar and boost the skills of Qatari talent in the industry, Qatar Petroleum said.
Furthermore, Qatar Petroleum also signed a memorandum of understanding with Schlumberger, which recently celebrated 70 years of presence in Qatar.
"The agreement will help increase the footprint of Schlumberger, which plans to expand its current operations in Zikreet, open a new integrated base facility in Ras Laffan by the end of 2019, and establish a Center of Efficiency in the Free Zone to be used as a regional maintenance center," Qatar Petroleum said.
Push to develop local energy services sector
The agreements were signed on Monday, as Abdullah Bin Nasser Bin Khalifa Al-Thani, the Prime Minister and Interior Minister, launched Qatar Petroleum's Localization Program for Services and Industries in the Energy Sector "TAWTEEN" – an initiative to enhance localizing the sector's supply chain and expand the small and medium enterprises base.
Saad Sherida Al-Kaabi, Minister of State for Energy Affairs, the President and CEO of Qatar Petroleum, said: "As part of our national duty to develop the industry in Qatar and to promote self-reliance, we saw the need to localize many of the supporting industries in our sector to help enhance our independence as well as support the private sector through TAWTEEN."
He said the program provided local alternatives to exports, with a value of between 8 and 9 billion Qatari Riyals a year, which would raise GDP by about 1.6%."
He added: "TAWTEEN is made up of two parts. The first is creating 100 new investment opportunities within the energy sector. In this effort, Qatar Petroleum and its companies will offer incentives and offtake guarantees according to the program's guidelines. The second part is an In-Country Value policy, which rewards suppliers and contractors who execute their contracts and agreements by maximizing local content."
The launch ceremony witnessed the signing of three agreements with leading international companies with a total value of 9 billion Qatari Riyals. This will give an important momentum to the program's objectives, which target adding 15 billion Qatari Riyals of in-country economic investment value to the local economy, which reflects investor confidence in the Qatari economy.
Apart from the two agreements mentioned earlier, on the sidelines of the launch ceremony, Nakilat and McDermott signed an agreement to form a joint-venture company providing offshore and onshore fabrication services in Qatar.  
Related news
List of related news articles