Okeanus takes delivery of SeaRobotics ASV
Okeanus Science & Technology has taken delivery of the new SeaRobotics SR-Surveyor M1.8 autonomous surface vessel (ASV).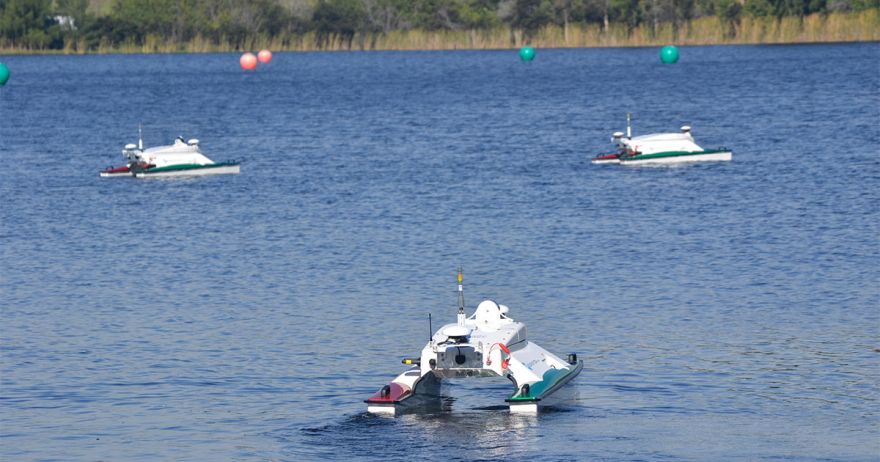 The SR-Surveyor M1.8 is designed to streamline survey logistics and optimize data acquisition in shallow, inland, and coastal waters, and is capable of performing bathymetric studies, habitat mapping, structure inspection, and search and rescue missions.
The vessel's sensor suite includes an EdgeTech 2205 sonar system, SBG INS with dual antennae, RTK radio, AML micro SV sound velocity sensor, and Velodyne Puck LiDAR for terrestrial mapping.
"The technology and innovation packed into this compact, rapidly deployable vessel belies its size—just 1.8 m in length—and we look forward to offering the benefits of deploying uncrewed technology to our customers," said chief commercial officer at Okeanus, Benton LeBlanc.
"Not only will this system provide our clients with greater flexibility when conducting inland and coastal surveys, but it will deliver very real efficiency gains, both in terms of time and money spent in the field."
Last year at around this time, Okeanus partnered with SeaRobotics to make ASVs increasingly available for international rental.
The man-portable SR-Surveyor M1.8 is one of the first additions to Okeanus' portfolio of survey solutions.