Olympic Subsea fleet to feature Kongsberg tech
Olympic Subsea has chosen Kongsberg Digital to install Vessel Insight across its entire fleet as a means of accessing, collecting and consolidating a full range of mission-critical data.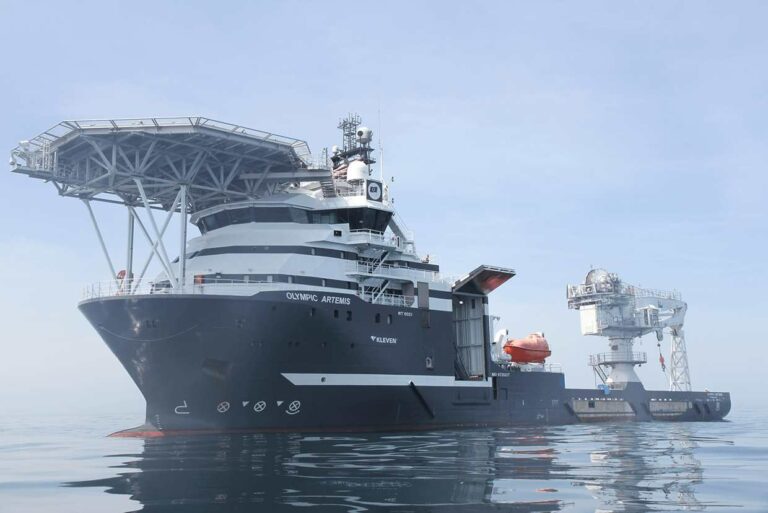 The company plans to use the system to collect all essential data points from its vessels in order to extract the full potential from data-driven missions.
Olympic Artemis will be the first vessel to deploy Vessel Insight and Vessel Performance data infrastructure and performance monitoring solutions.
"It will provide relevant data and efficiency analyses both for shore management teams and the officers on board our vessels, and will assist us in taking further steps and making better decisions in the continued effort to minimize our environmental footprint", says Glenn Erik Valø, commercial manager at Olympic Subsea.
The Vessel Insight delivery will commence in August 2021.
Olympic Subsea's fleet-wide upgrade to Kongsberg Digital's data infrastructure service will enable the company to continue the digitalization journey, Kongsberg said.
"With Vessel Insight, Olympic Subsea will be able to use data to analyze, predict and improve processes for individual vessels and the whole fleet, enabling the company to deliver on its goals for safety, efficiency, sustainability and cost-effectiveness", said Andreas Jagtøyen, executive vice president of Digital Ocean at Kongsberg Digital.
Vessel Insight is a solution that provides vessel-to-cloud data infrastructure capturing enabling access to fleet overview, vessel specific dashboards and data analysis tools.