Only 20 platforms remain evacuated as result of storm Cristobal
Oil and gas operations in the U.S. Gulf of Mexico have almost completely returned to normal following Tropical Storm Cristobal, with only 3 per cent of platforms still evacuated.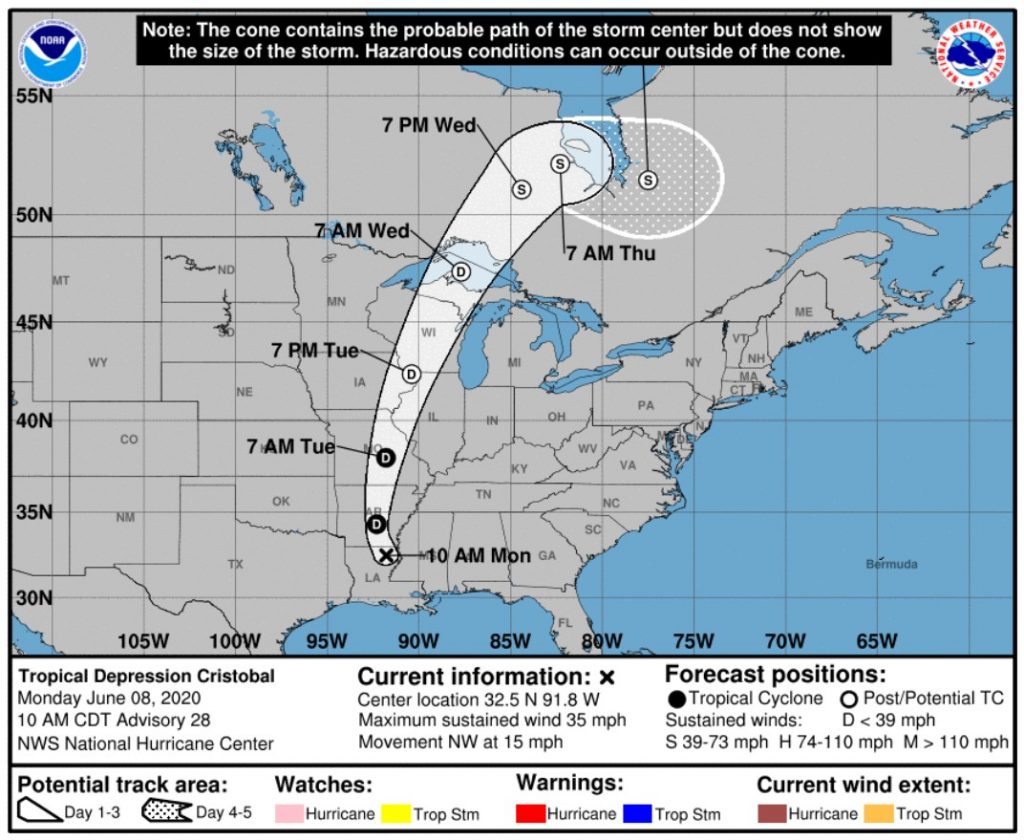 The Bureau of Safety and Environmental Enforcement (BSEE) said in an announcement on Thursday that the Hurricane Response Team was still monitoring the Gulf along with other state and federal agencies.
Based on data from offshore operator reports, personnel remain evacuated from a total of 20 production platforms which is 3.11 per cent of the 643 manned platforms in the Gulf of Mexico.
The figure is 103 less than operators reported on Tuesday, 10 June 2020.
Also, both non-dynamically positioned and dynamically positioned rigs have returned to their working stations.
From operator reports, the BSEE estimates that approximately 13.12 per cent of the current oil production in the Gulf of Mexico remains shut-in due to the effects of Cristobal.
As for gas, BSEE estimates that some 8.89 per cent of the natural gas production in the Gulf of Mexico is shut-in.
As part of the evacuation process, personnel activated the applicable shut-in procedure, which can frequently be accomplished from a remote location.
This involves closing the sub-surface safety valves located below the surface of the ocean floor to prevent the release of oil or gas, effectively shutting in production from wells and protecting the marine and coastal environments.
The BSEE added that, after storm Cristobal has passed, facilities will be inspected.
Once all standard checks have been completed, production from undamaged facilities will be brought back online. Facilities sustaining damage may take longer to bring back online.
To remind, BP said on Monday that it started to resume normal operations at its four operated platforms in the deepwater Gulf of Mexico as Tropical Storm Cristobal was making landfall.