Orbital Marine Power announces crowdfunding campaign
Orbital Marine Power has revealed its intention to launch a crowdfunding campaign through the Crowdcube investment platform in the weeks ahead.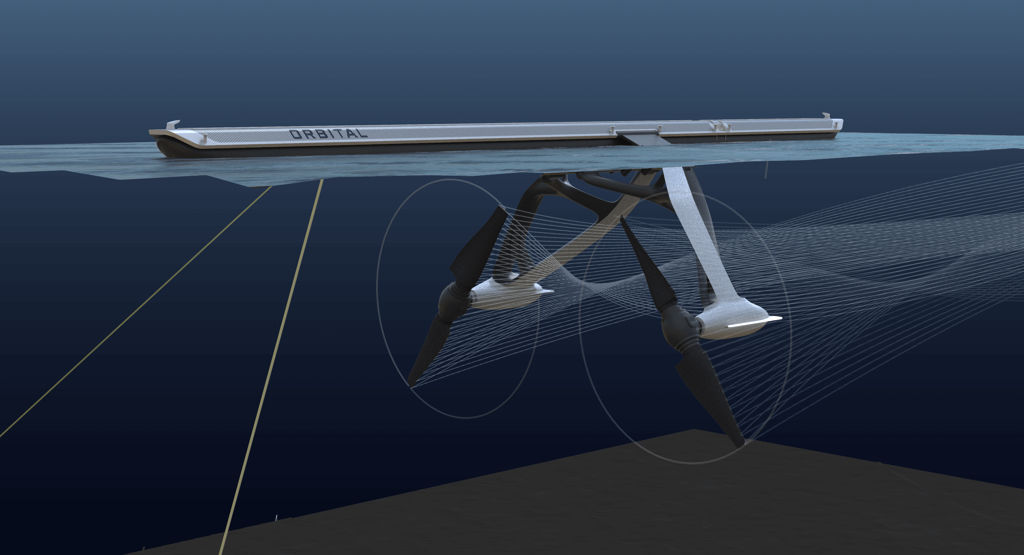 Orbital, a UK-based developer of leading floating tidal turbine technology, is crowdfunding to support future looking commercial activities and ongoing development of its innovative technology within the rapidly growing global market for low-carbon energy, which is estimated to see over £8 trillion invested in new renewables by 2050.
The company is nearing completion of its fully funded first commercial 2MW unit, the Orbital O2, which will be installed in the waters off the Orkney Islands early in 2021, where it will become the world's most powerful operational tidal turbine.
Designed to generate significantly more power than its predecessor, the O2 will be capable of meeting the electricity demand of over 1,700 UK homes every year, according to Orbital.
The O2 is the culmination of a development programme which saw Orbital achieve the first ever grid connected floating tidal turbine in 2011, before going on to deliver its record-breaking 2MW prototype system.
Speaking of the crowdfund, Orbital's CEO, Andrew Scott, said: "At Orbital we see our technology playing an important role in the world's transition to sustainable living, and that presents a hugely exciting opportunity for us as a business. So, we are delighted to offer the opportunity for new shareholders to join us on our trailblazing journey and help us turn the tide on climate change".
Anyone interested in the opportunity can find out more information at invest.orbitalmarine.com.
Related news
List of related news articles