Orkney's innovation center for marine renewables secures over €3M for expansion
Highlands and Islands Enterprise (HIE) and Orkney Islands Council (OIC) have approved a funding package totaling £2.8 million (€3.1 million) towards the second phase of development at Orkney Research and Innovation Campus (ORIC).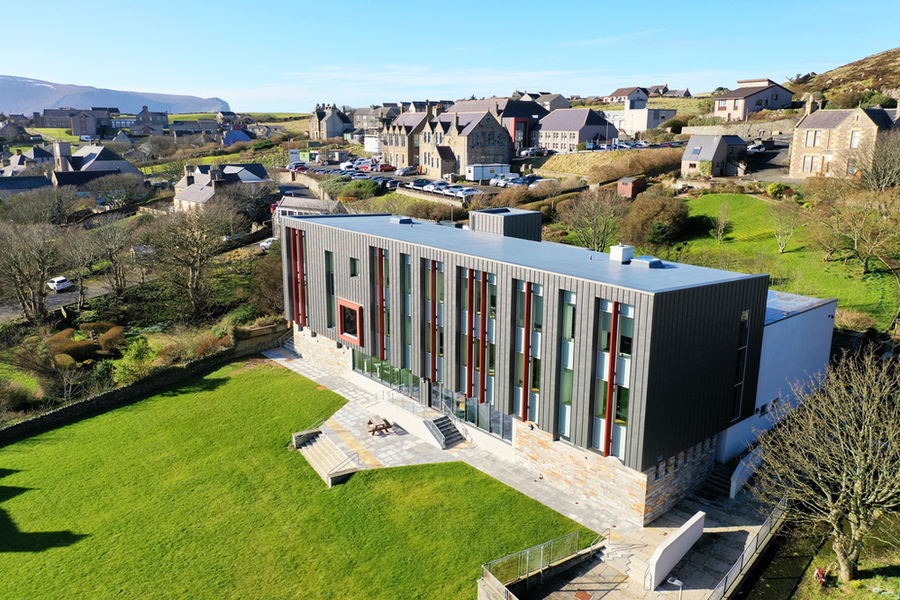 The announcement was made as part of the official opening of the first phase of ORIC on September 23, 2022, carried out by Fred Olsen who has a long standing history of investment and innovation in Orkney-based marine renewable energy.
ORIC is a joint venture by HIE and OIC to support the growing research and innovation activity and the expansion of companies working in Orkney's world-leading marine renewables, energy and low carbon sector.
Around 160 people already work or study at the facilities in Stromness. It is expected that the second phase will result in 165 additional full-time jobs being created over the next ten years.
The expansion will make a substantial contribution to ORIC's long term vision, according to partners.
The new development aims to enhance existing facilities and create new spaces to enable more academic and commercial activity, collaboration, and business incubation.
New co-working spaces will be created to support small and growing businesses and a number of energy efficiency improvements will be made across the campus with the aim of achieving net zero operations.
Graeme Harrison, area manager at HIE in Orkney, said: "ORIC plays such an important role in supporting the growth of existing research and innovation activity and the expansion of companies in Orkney's marine renewables, energy and low carbon sector.
"This significant investment will support the growth of existing businesses and the creation of new ones. Crucially, it will provide more opportunities to attract and retain young people looking to live, work and study in Orkney. This is a project of great significance for Stromness and our islands as a whole."
The 3.75-acre campus, based in the refurbished former Stromness Academy and Primary School, has attracted additional research activities to Orkney, both from the commercial and academic worlds.
The project forms part of wider investment through the Islands Growth Deal – a ten-year investment program jointly funded by the UK and Scottish governments, both of which will invest up to £50 million (€57 million) to drive sustainable and inclusive economic growth and boost the economies of Orkney, Shetland and the Outer Hebrides.
The three Island Councils and their partners from the public, academic and business sectors, will invest up to £235 million (€266 million) in the Growth Deal over the same period. Along with the funding now approved by HIE and OIC, ORIC's second phase is set to be supported with funding of up to £8 million (€9 million) from the UK Government as part of the Islands Growth Deal.
Subscribe and follow
Offshore Energy – Marine Energy LinkedIn